Other Success Formula Books by Napoleon Hill
Why Read other Success Formula books by Napoleon Hill
Napoleon Hill is unrivaled among success writers, coaches and teachers. He invested a lifetime and a considerable fortune to travel across North America to interview countless entrepreneurs of his era, successes and failures alike. He spent his career as a journalist in the pursuit of decoding a success formula. His purpose was to compile and present to the public a simple and infallible method that when applied would lead to the achievement of goals.
Hill achieved his goal, and he is credited by most top business achievers as a guiding force in their success.
Here's something most of his readers aren't aware of. Some of Hill's other books provide more information and go deeper in depth into his success formula than Think and Grow Rich. That, most of all, is the primary benefit of reading Napoleon Hill's other books. For instance, his book The Law of Success, which was published 12 years before Think and Grow Rich, contains the basic building blocks for what Hill would distill into his success formula.
You will get a "Master Key" to the success formula by studying some of Napoleon Hill's other books.
Napoleon Hill also included other principles in his other books, some of which can change your life as dramatically as Think and Grow Rich does.

Principles not found in Think and Grow Rich
One popular theme of business writing is winning friends and influencing people through the aptitude of a pleasing personality. Surprisingly, this principle is not highlighted as an individual principle anywhere in Hill's popular 1937 classic. It is, however, prominently featured in The Law of Success in Sixteen Lessons by Napoleon Hill, as well as his other works: Laws of Success, Keys to Success and Napoleon Hill's Golden Rule. Reading these other books can help you learn about this principle, as well as other key principles that Napoleon Hill explores.
Hill's modus operandi in this and all of his books is to present the material with substantial validation. In countless ways he retells how, over a span of decades, he interviewed dozens of industrialists, though leaders, diplomats, even heads of state and successful people from all walks of life. He did all of this in his quest to empower his students to unlock the astonishing transformative power in their minds. He always authenticates the value of his material by reminding his readers that these infallible principles are not his. He merely discovered them and presents them as a success formula to a broader public thirsting for the secret key to the life of their dreams.
Napoleon Hill authored numerous books that provide a deeper understanding of his Success Formula. They Include:
Other Books by Napoleon Hill
The Law of Success by Napoleon Hill
The Law of Success by Napoleon Hill represents a comprehensive revelation of his success formula for personal achievement. Moreover, it details 15 other Principles that constitute a road map that, when followed and applied, empowers Hill's readers to use the mind-power method to fulfill their desires. Here are those principles:

The Law of Success in Sixteen Lessons principles:
The Master Mind
A Definite Chief Aim
Self Confidence
The Habit of Saving
Specialized Knowledge
Imagination
Organized Planing – The Crystallization of Desire into Action
Self Control
The Habit of Doing More Than Paid For
Pleasing Personality
Accurate Thought
Concentration
Co-operation
Failure (Temporary defeat)
Tolerence
The Golden Rule
The Law of Success by Napoleon Hill was originally written as 15 booklets. That became an eight book series. It was finally published as one single book incorporating all of Hill's individual principles that, when combined, from his Law of Success Formula. Although Think and Grow Rich has sold far more copies than The Law of Success, this book provides great depth and expresses a deeper understanding of each of the principles that comprise Hill's formula for success.
In The Law of Success, a key principle that Napoleon Hill focuses on is the Mastermind Principle. You can get a better understanding of the Napoleon Hill Mastermind Principle by reading our blog by the same title. Here is the link – Mastermind
His thesis is that power is required to reach success. By 'power' Hill doesn't mean political power or millions or dollars. He uses power to mean, "organized and intelligently directed knowledge." For Hill, power is learning information, and then putting that information to use with a smart action plan. The best way to achieve power is with organized knowledge and the coordinated effort of others.

Napoleon Hill's Keys to Success: The 17 Principles of Personal Achievement
Keys to Success by Napoleon Hill differs from Think and Grow Rich in part because it expands in detail all of the Principles of his famous formula for success. Hill talks about the importance of self-discipline, which means taking possession of things like how you speak, your mental attitude, and your diet. He focuses on the importance of building a pleasant personality, and on how going the extra mile can help you to dramatically boost your wealth.
In Keys to Success, Napoleon Hill also approaches the goal of a full life more holistically than he does in Think and Grow Rich. He includes new principles focused on wealth creation, but also focuses on how you can maximize your health, well-being, and relationships.
Outwitting the Devil
Outwitting the Devil – The Secret to Freedom and Success, was written in 1938. Because it was considered too controversial it was not published until 2011! In this parable Hill discloses 7 Principles that empower the reader to overcome physical and mental obstacles. Additionally, Napoleon Hill was a proponent of using the mental faculty of will power. What's more, he advises his readers to constantly strive to use the power of thought to reach for their highest and best. He discloses in this book how we can be our own worst enemies and throw up the obstacles that prevent us from achieving our goals. For instance, he points out that the negative emotional states of fear, anger, hatred, jealousy and procrastination are the enemies we must defeat.
This Napoleon Hill book was written after Hill suffered a period of prolonged depression and indecision, and sees him struggling to identify how to escape these problems. His conclusion can be summed up in 7 bullet points, as Actionable Books ably does in their blog on the subject:
Definiteness of purpose
Mastery over self
Learning from adversity
Controlling environmental influence (association)
Time (giving permanency to positive rather than negative thought habits and developing wisdom)
Harmony (acting with definiteness of purpose to become the dominating influence in your own mental, spiritual and physical environment
Caution (thinking before you act)
The Master Key to Riches by Napoleon Hill
The Master Key to Riches by Napoleon Hill is another telling of the formula for success originally disclosed to Napoleon Hill by the famous and wealthy industrialist Andrew Carnegie. Although students of Napoleon Hill know all his works are based on the Master Key formula, there is one thing that sets this book apart. Napoleon Hill emphasizes in The Master Key to Riches that wealth is about much more than money. There is very clear acknowledgment that men and woman live on three planes of life. The physical, intellectual and spiritual aspects of existence. Furthermore, real wealth is achieved by having balance on all three planes of your being.
The profound philosophy in The Master Key to Riches by Napoleon Hill is a step by step detailed description of why some people achieve success and how you can too. In addition to financial success, the Master Key will empower those who discover it to unlock the door to:
love
romance
health
a spirit of youthful vitality
faith
intelectual stimulation
a well rounded, fulfilled life
transform temporary setbacks into ladders to success
This wonderful literary device of a key that opens a lock is a clever method of engaging his reader. It is yet another example of the truth that Napoleon Hill knew how to intrigue people.

Apply the success formula
People who read and study Napoleon Hill usually do so because they are seeking more in life. Are you actively searching for the success formula? Reading Think and Grow Rich and other books by Hill like The Laws of Success by Napoleon Hill is the right thing to do.
But if you want to take your success to the next level, then success requires that you start with a clear vision in you own mind of what you want to achieve and how you are going to do it. Hill's advice is to do some serious planning before you commence your activity.

Do this first
Fix in your mind the exact lifestyle you want to live. What do you want to Do, Be, & Have?

Determine the value you will provide to others.
Establish a date for the achievement of your goals
Create a clear plan of what mechanisms you will use to achieve your goals.
Write out your plan clearly and concisely. Commit it to memory.
Take action daily towards executing your plan.
Next – join a Mastermind
One principle shows up in all of Napoleon Hills books. It is that of the Mastermind. Because of that simple fact there is an obvious takeaway. To reach any degree of success requires the cooperative effort of others. Furthermore, goal achievement involves staying on track and being productive. The best way to do so is to find the right Mastermind for you.
The mission of The Wealth Creation Mastermind is to empower you to apply the principles of the success formula taught by Napoleon Hill. As a result, we highly recommend that you fill out the form on this page to "Join The Mastermind.' Apply for free. Find out who we are, what we do and how we can help you achieve your dreams.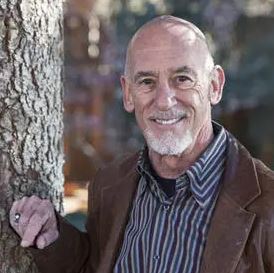 John Rogers has been in the network marketing industry for over 20 years. He has earned the prestigious Blue Diamond rank with Univera, the highest rank that the health- and wellness-focused network marketing company offers. His team represents 60% of Univera's annual sales in North America.  John was recognized as the Univera Associate of the Year in 2015.
John has also been associated with 2 other network marketing companies and achieved a Platinum rank with Nikken, a Japanese health and wellness company.
John is the former CEO of Premium Enterprises. He has a Masters degree in education (M.Ed.) from the University of Northern Colorado (graduated 1973) and is passionate about teaching fellow network marketers to replicate his success.