Think and Grow Rich Action Plan
This article is the second in a three-part series on Think and Grow Rich. The previous blog focused on a summary of Think and Grow Rich's core concepts. This blog focuses on how to apply those concepts in a Think and Grow Rich action plan, and on the 6 steps you need to take to think and grow rich. We've also written multiple blogs on two similar books, The Science of Getting Rich and The Kybalion.
There is a vast difference between reading Think and Grow Rich as a casual reader and approaching it as a scholar, intent on unlocking the secret method of thought first described to author Napoleon Hill by industrialist Andrew Carnegie. That's why in this article we'll focus on how to apply Think and Grow Rich. This article shows you how to take the insights gleaned from the book and apply them to dramatically improve your own life.
Millions of people have read Think and Grow Rich, but how many people actually apply it? You can spot the ones who have applied it at a glance, because they're the great leaders of their industry.
With action items at each stage, this blog leads the serious student to understand how to apply this belief system in order to accumulate abundance and achieve success.
Core Concept
The core concept of Hill's book is that by working with the conscious and the subconscious mind, you can tap into what Hill calls "Infinite Intelligence." By mastering and working with all thirteen principles described in the book, you can start to receive, through your faculty of intuition, ideas from the infallible original source. Or to put it another way: by learning to use your mind in a new way, you can tap into a well of amazing ideas that can propel you to wealth.
Are you looking for help getting in touch with Infinite Intelligence, and identifying an idea that can change your life? I used this exact concept to go from $250k in debt to being part of the top ½ of 1%, and I'd love to show you how I did it. Join the Wealth Creation Mastermind for FREE today.
Infinite Intelligence
The benefit of tapping into Infinite Intelligence is that it is the singular source from which all things in this universe are made. Tapping into it is almost like activating a sixth sense, which offers you a new and powerful source of information and ideas. Because Infinite Intelligence is the substance of the universe, tapping into it allows you to cause the things that you think about to be created. This is the science behind the old adage, "What you can believe, you can achieve."
How do you tap into Infinite Intelligence? By stimulating your creative imagination. When you can visualize what you want, paint a detailed picture of what it looks like, and truly feel as though it's already happened, then you tap into Infinite Intelligence. The catch is that a lot of times, we're pouring energy into feeling negative—about our finances, our love life, our job. We're stressed about the business we started, etc. Instead, try to adjust your mental frequency towards feelings of abundance. For instance, instead of feeling miserable about your current job, try spending that energy focusing on how amazing you would feel in a better workspace. Pretty soon, you'll start to have inspired ideas about how to get from where you are to where you want to be.
Think and Grow Rich Action Plan Item #1: If you're unhappy in part of your life, then flip the script. For just 5 minutes per day, instead of feeling miserable and trapped, focus on how amazing you would feel if that part of your life was fixed.
The Creative Method of Thought
In order to apply the core concepts of this work, you'll need to understand the creative method of thought (sometimes referred to as the Law of Attraction). In a nutshell, the creative method of thought suggests that you attract what you think about. To become more familiar with this method, take a minute to read the page on our website titled The Power of the Mind.
Think and Grow Rich Action Plan Item #2: Take 5 minutes and read the above link.
I built my prosperity this way, going from $250k in debt to having plenty of money to travel the world. I'd love to show you step-by-step how I did it. Join the Wealth Creation Mastermind for FREE today.
The Subconscious Mind
The fertile soil of the subconscious is where thought is intentionally planted through the technique of auto suggestion. There it takes root. This is similar to what psychologists call "self-talk": the thoughts and feelings that we use to describe ourselves become implanted in our subconscious, and there they come to define our reality. But it's more than just self-talk, because our subconscious is enormously powerful. When we tell it something (for example, "I have to work 80 hours just to pay bills"), then it actually draws upon the creative power of the universe to make that suggestion a reality.
But here's the good news: when you understand how the conscious mind is able to submit suggestions to the subconscious, then you can use that power to input more positive thoughts. Instead of, "I have to work 80 hours just to pay bills," you can tell your subconscious, "I earn so much money in passive income that I can spend a week unplugged in the Bahamas." And your subconscious will make it happen.
The next step is to think about a negative script that you tell yourself about your finances. Then consciously flip the script and tell yourself a more positive self-story.
Here are the exact steps to take to help you do that:
6 Steps to Think and Grow Rich
Fix in your mind the exact amount of money you desire
Determine exactly what you intend to give in exchange for the money
Establish a definite date when you intend to be in possession of the money you desire
Create a definite plan for carrying out your desire, and begin at once to put it into action
Write a clear statement describing the amount of money, the time frame, what you intend to give, and a description of your plan
Read your written statement aloud at least twice daily
This technique, described as a 6 step guide to help you think and grow rich, when employed persistently and over time, will help you reprogram your subconscious to attract the wealth that you desire. These 6 steps are the core of Think and Grow Rich.
Think and Grow Rich Action Plan Item #4: Do the above 6 steps, and create an affirmation. Read it aloud twice daily.
The Secret
Reference has been made to a secret hidden throughout the book that once discovered will sweep those who discover it on to success and wealth. What is this secret? Is there one key concept that illuminates it? Yes! In a word: mindset. Our mindset is the most powerful tool that we possess, and also the one thing that we each have one hundred percent control over.
Think and Grow Rich Action Plan Item #5: Spend 15 minutes identifying what your mindset towards money has been this past week. You don't have to fix anything right now, and don't paper over any negative thoughts or feelings that you might have. Just honestly identify where your mindset towards money is positive and where it has been negative.
You have control
No one can dominate your thoughts more fully than you. You decide what you desire. Combine that desire with an unshakable belief in your ability to attain it. Mix that faith with the knowledge that there is a limitless source of energy in the cosmos. Realize that you can tap into that energy. Furthermore, know that you can bend this force by the command of your will. Harmonize with infinite intelligence by developing a deep and abiding sense of gratitude for everything in your life.
So many of us go through life thinking that we're a chess piece on someone else's board. Realize that you're the chess player. Whether you win your game or lose, whether you become a master or even a grandmaster, is completely up to you.
Think and Grow Rich Action Plan Item #6: Right before you visualize more wealth (action item #1), spend 5 minutes being grateful for what you already have—whether it's a roof over your head, a nice car, or one good client. Even if you hate where you are, you have the intelligence, skills, and opportunity to build something better for yourself. That's pretty cool.
Be, do and have more
One of the primary human motivations is the concept of making a contribution. Adding value to the lives of others. Leaving a legacy and making a big impact on the world. The best way to do that is to first become the highest and best version of yourself possible. Your quickest path to that end is through the creative method of thought.
The Most Important Step in Your Think and Grow Rich Action Plan: Get Power from Others
Napoleon Hill wrote about the importance of a mastermind. When a group of likeminded entrepreneurs get together, they can help each other achieve resounding success. Joining a mastermind of successful men and women can help you to earn dramatic results and achieve your goals far more rapidly.
If you want to take your action plan to the next level, then surround yourself with a group of likeminded entrepreneurs dedicated to each other's success. At the Wealth Creation Mastermind, we hold each other accountable and help each other to learn and grow. We highly recommend you fill out the form to join the Wealth Creation Mastermind.
Think and Grow Rich Action Plan Item #7: Fill out the form and apply to join the Wealth Creation Mastermind.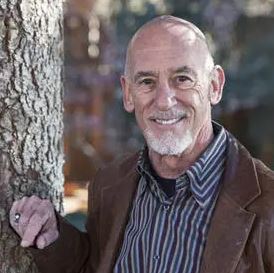 John Rogers has been in the network marketing industry for over 20 years. He has earned the prestigious Blue Diamond rank with Univera, the highest rank that the health- and wellness-focused network marketing company offers. His team represents 60% of Univera's annual sales in North America.  John was recognized as the Univera Associate of the Year in 2015.
John has also been associated with 2 other network marketing companies and achieved a Platinum rank with Nikken, a Japanese health and wellness company.
John is the former CEO of Premium Enterprises. He has a Masters degree in education (M.Ed.) from the University of Northern Colorado (graduated 1973) and is passionate about teaching fellow network marketers to replicate his success.