The Science of Getting Rich by Wallace Wattles
This blog is the fourth in a four-part series on The Science of Getting Rich by Wallace Wattles. The other blogs in the series offer a summary of The Science of Getting Rich, an overview of the concepts, and an action plan to help you apply these principles to your own life. We've also written a series of blogs on two similar books, Think and Grow Rich by Napoleon Hill and The Kybalion.
The Science of Getting Rich by Wallace Wattles is the most influential book that most people have never heard of. Its teachings have changed the lives of everyone from Bob Proctor to Napoleon Hill. It was the basis for the bestselling documentary The Secret.
What is The Science of Getting Rich? It's a short book that teaches that to become rich, you need to think and act creatively in order to add value to others. The key is to couple correct thought (a powerful belief in your ability to earn money) with correct action (identifying how your skills can help you provide value for others) in order to dramatically boost your wealth and income.
Are you interested in joining a community dedicated to taking action every week to achieve their financial goals? Join the Wealth Creation Mastermind for FREE today.
Who Was Wallace Wattles?
Little is know about Wallace Wattles' (1860-1911) young life. However, what is known is that he experienced a lot of defeat during his early years. He was born in Illinois in 1860, and lived on a farm with his parents. His father was a gardner, his mother was a housekeeper, and Wallace helped them out as a farm laborer.
As an adult, Wattles spent most of his life as a writer and lecturer. The first half of his life was marked by repeated failures; his daughter writes that, "For years his life was cursed by poverty and the fear of poverty."
But in his later years, Wallace Wattles began to formulate his theory of wealth, as he eventually laid out in The Science of Getting Rich. It was when he practiced this theory that money started rolling in, and he died a much richer man than he was born.
Origin of The Science of Getting Rich by Wallace Wattles
Wattles was obsessed with learning and with acquiring wealth. He began an in depth investigation of various philosophical systems and world religious doctrines. He investigated the writings of:
Descartes
Spinoza
Leibnitz
Schopenhauer
Hagel
Swedenborg
Emerson and others.
During this period of immersive research, he became an early pioneer of the Success Writing genre. He argues that the above authors had a common thread: they were so successful because they each adopted some of the same core principles, which he laid out in his book.
Success Writing and New Thought
Wallace D. Wattles is closely associated with the "New Thought" movement of the late 19th Century. His books were central to this movement.
The irony of the name is that "New Thought" is based on writings that can be traced back to 3000 BCE. Egyptian hieroglyphs inscribed in stone contain many of the precepts of New Thought. These texts are attributed to the god-man Toth-Hermes. Hermes Trismegistus was a combination of the Egyptian Toth and the Greek Hermes. He was acclaimed as a great teacher in the ancient world.
The Core of New Thought Philosophy
The central tenant of New Thought that descends directly from Hermetic Philosophy is there is one supreme being with an Infinite Intelligence. That deity imbues and pervades all space and time. Furthermore, we, human mortals with finite intelligence, are able to employ our creative capacity of thought and willpower to come into harmony with the Divine. By doing so we are able to cause what we want and desire to be created.
Or to put it another way: our thoughts connect us to the divine creator of the universe, and because of that our thoughts are more powerful than we could ever expect. By visualizing what we want, we can impress those thoughts upon the Infinite Intelligence that makes up our world, and literally change our world to attract what we think about.
The Science of Getting Rich is one of the deepest and most powerful books you'll ever read. We'll give you more key takeaways below, but if you want to really get to the heart of the book, and use it to transform your life, we highly recommend that you join the Wealth Creation Mastermind for FREE today.
Overview of The Science of Getting Rich
Wallace Wattles states very clearly in the preface that by reading this book and doing exactly what the book tells you to do, you can become wealthy. Wattles even tells the reader that, "becoming rich is (your) sacred duty."
The Science of Getting Rich is the most famous of Wallace Wattles' books. It's a pragmatic and practical journal, devoid of complex philosophy.
A Training Handbook
The book is written as an instruction manual. Wallace D. Wattles spends the first three chapters presenting the premise for the book. The premise is this: not only do you have a right to be rich, but there is actually a science to getting rich that anyone can learn. He devotes the remainder of the book to outlining this science in step-by-step fashion.
Here are those steps:
Have a definite vision. If you want to be a millionaire, then create a specific vision in your head of what you want.
Be creative, not just competitive. Don't just react to what your competitors are doing, try to create something new. Be the person in your industry that people react to.
Exercise your imagination. Visualize what you want every day. Pretty soon you'll start to believe it, and the universe will realign itself to make your vision a reality.
Be grateful for what you already have. Gratitude is a powerful tool to change your mind and your reality.
Believe 100% that you will accomplish your goal. If you can convince your subconscious mind that you already have something you want, that part of your mind has no option other than to deliver it to you.
Every day, take as much action towards your goal as you can. Don't just think about success, act to make it a reality.
Get into the right niche. How do you choose the right niche? It's the one that will empower you to be the best at what you do.
Don't just fill your present job, provide so much value that you outgrow it.
Provide an experience of 'delight' to your clients. Go above and beyond, and provide them with so much value that buying from you is a no-brainer.
Be the person that other people want to associate with, because they gain value by being with you.
If you follow these steps, then Wallace D. Wattles virtually guarantees that you will become wealthy.
Why Wallace Wattles Wrote The Science of Getting Rich
The book is an unvarnished doctrine of wealth creation. Wallace D. Wattles believed that, "The economic salvation of the masses can only be accomplished by getting a large number of people to practice the scientific method set down in this book, and become rich".
Wattles saw wealth as the cornerstone of an abundant life, because it's tough to be happy when you're destitute. In Chapter 1, The Right to Be Rich, Wattles proclaims, "it is not possible to live a really complete or successful life unless one is rich. No man can rise to his greatest possible height in talent or soul development unless he has plenty of money…"
Wattles' intention in writing his book was to help you as a reader develop the ability to become financially abundant.

The Impact of The Science of Getting Rich
Wallace D. Wattles was one of the pioneers of New Thought, and of the success and self-development genres of literature. Numerous well-known New Thought authors and trainers attribute a great debt of inspiration to Wattles. Robert Schuller, Napoleon Hill, Tony Robbins, and other self-help gurus say that The Science of Getting Rich by Wallace Wattles changed their lives. Oprah Winfrey famously champions the ideas espoused in the book.

Bob Proctor
The prominent wealth and success coach Bob Proctor pays high praise to Wattles' book. He offer a whole seminar named after Wattles' book. He writes in the introduction to his seminar that although he had been a serious student of human potential for over a decade before being introduced to The Science of Getting Rich, once he began to study it everything changed. He says, "The contents of this book have served as the foundation for every personal development program I have written for the past quarter century".

The Secret
The Science of Getting Rich was the foundation for the best-selling documentary The Secret by Rhonda Byrne. The inspiration for the book and movie took place as follows.

Towards the end of 2004, and following a string of traumatic events in her personal and professional life, Rhonda Byrne discovered a great secret – the secret laws and principles of the universe. Rhonda's daughter had given her a copy of The Science of Getting Rich, a book written in 1910 by Wallace D Wattles. Of that moment, Rhonda says, 'Something inside of me had me turn the pages one by one, and I can still remember my tears hitting the pages as I way reading it. It gave me a glimpse of The Secret and it was like a flame inside of my heart.'

Why Should You Read The Science of Getting Rich
Do you consider money to be your "Achilles Heel?" Do you struggle to earn enough to support the life that you really want?
The book lays out a concrete step-by-step plan to earn more wealth than you dreamed possible. If this is an area of your life where you're struggling, then you owe it to yourself to invest the time to read this book. You can buy it today from Amazon (affiliate link).

Your Next Step
It's not enough to just understand the principles of The Science of Getting Rich, or to read the book once and then let it gather dust on your shelf. If you're really going to transform your financial life, then you owe it to yourself to truly study the book and surround yourself with people who are also working to master these principles.
That's where we come in. The Wealth Creation Mastermind is a group of like-minded entrepreneurs devoted to mastering and applying the principles in books like The Science of Getting Rich. If you want to cut the learning curve and jump-start your path towards financial freedom, then we highly recommend that you sign up for our free weekly webinar by filling out the form on this page and clicking, "Join For Free."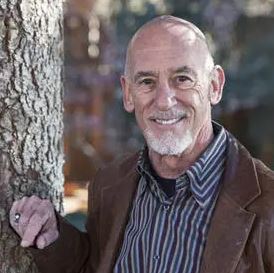 John Rogers has been in the network marketing industry for over 20 years. He has earned the prestigious Blue Diamond rank with Univera, the highest rank that the health- and wellness-focused network marketing company offers. His team represents 60% of Univera's annual sales in North America.  John was recognized as the Univera Associate of the Year in 2015.
John has also been associated with 2 other network marketing companies and achieved a Platinum rank with Nikken, a Japanese health and wellness company.
John is the former CEO of Premium Enterprises. He has a Masters degree in education (M.Ed.) from the University of Northern Colorado (graduated 1973) and is passionate about teaching fellow network marketers to replicate his success.