The Science of Getting Rich – Concepts
The First Wealth Creation Book of the WCM
The Science Of Getting Rich: Financial Success Through Creative Thought by Wallace D Wattles is a clear explanation of how to receive abundance. This critical wealth creation book contains four interrelated themes.
Vision
Purpose
Faith
Gratitude
This article is the second in a series about a trilogy of wealth creation books that we recommend. It is focused on the concepts presented in the material. The next article in the series concentrates on the practical application.
Vision: The Science of Getting Rich
To live fully requires developing yourself mentally, physically and spiritually. Doing so requires having the time and the resources that allow you to travel to broaden your mind and experience different cultures. It means engaging in activities that interest you. Furthermore, it requires you to be challenged, engaged and involved. You must have a vision of yourself as the person you want to become. In addition, you have to believe that its is possible for you to do, be and have whatever you desire. The Science of Getting Rich necessitates a vision of yourself as the person you want to become.
You are a thinking being
Your vision is the line that divides the ordinary from the exceptional. The more your vision excites you, the more stimulated you will be to pursue it. Because you are a thinking being, you are capable of original thought. So, due to this gift of nature, you can learn to think in a certain way. Most noteworthy is that since you have the ability to see your future self in your minds eye, you have the power to become that person.
There is a proverb that states, "Where there is no vision, the people perish: but he that keeps the law, happy is he."
Paint the picture for others to see
The job of creating a vision for others to follow falls on the shoulders of the leader. Becoming an effective leader gives you a higher likelihood of attracting abundance.
Business Insider has a good blog on Leadership. Suzann Bates, author of All The Leader You Can Be says that great leaders have the ability to make their teams feel like they're part of something greater than themselves. They demonstrate vision by engaging and inspiring the people they work with.
Have a big vision of your future self
Following the principles taught by Wattles in The Science of Getting Rich will develop you into a leader. He encourages his readers to have a big vision of themselves. "No person ought to be satisfied with a little if he is capable of using and enjoying more. The purpose of nature is the advancement and development of life. Every individual should have all that can contribute to the power. elegance, beauty, and richness of life."
Purpose: The Science of Getting Rich
Life on all planes, physical, spiritual and intellectual, is constantly advancing. As soon as forward progress ceases, decline sets in. You are either moving forward, standing still or falling backward. Living to your highest potential means you are advancing. Therefore, the primary purpose of life is to become bigger than you are now. The Science of Getting Rich describes it as being an advancing person, in the way of increase.
It is natural to want more
Furthermore, the desire to realize innate possibilities is inherent in human nature. It's natural for you to want to be, do and have more. It is human nature, common to everyone. The purpose of nature is advancement. No one should ever settle for less. Never stop striving to become more and to occupy a bigger role than you do now. Always move ahead. Because it is not possible to live completely unless you are abundant, understanding the science of getting rich is the most essential of all knowledge.
You live on three planes
We are triune beings. We are spiritual in nature and we have bodies and intellect. To live fully requires the ability to express every desire on all three levels of existence. You find full life for the development of your mind, body and spirit in the use of material things. Therefore, your purpose should be to be rich.
This book is practical and pragmatic because it was written for those who want results fast. It is not philisophical. It is based on the monistic theory of the universe. This theory postulates that One is All, and that All is One. That One Substance manifests itself as what appears to be material reality.
Faith: The Science of Getting Rich
When a faucet is closed the water is cut off, therefore it seems clear that to get a steady flow requires keeping the tap open. First of all, know that in this analogy, water is abundance. In addition, you can think of faith as the valve that controls the current. Especially relevant is the importance of not interrupting the stream. Consequently, the stronger your belief in the science of getting rich is, the faster you see results.
There is one primary law
The premise of the material is that there is a Thinking Substance from which all things are made. Furthermore, you can form pictures in your mind of the things you want. Most noteworthy is that by impressing your thoughts onto Formless Substance, you can cause the things you think about to be created.
First, acquire knowledge
There are universal principles that control the process of acquiring abundance. Especially relevant is that once you learn how to follow those laws, you will get rich with mathematical certainty. The more you study the material, and most of all embrace it, the stronger your faith and belief will grow because you understand how it works.
Gratitude: The Science of Getting Rich
Like a tuning fork, every thought has a unique vibrational frequency. Furthermore, there is an Infinite Intelligence that is the source of all energy in the universe. Consequentially everything that you see on the material plane is composed of matter that originates from this Formless Substance. By coming into vibrational mental harmony with this universal form of thought you are able to attract more of the abundance that streams from this Source. As a result, it is vital to align your mental frequency to that of Original Source. In conclusion, you adjust your frequency with the emotional vibration of gratitude.
In addition to revealing how to use your mind to attract money, The Science of Getting Rich provides you with a series of practical steps that are the opposite of an abstract theory for attracting abundance. Because of the simplicity and clarity of the method that is laid out in this book it is the first in a trilogy of wealth creation books we study in the WCM.
The objective of the WCM is to create abundance by mastering the method of thought taught in this book. Are you ready to be, do and have all you are capable of? We highly recommend you fill out the "Join the Mastermind" form to become a member. It's your first step to a life of freedom, meaning and prosperity.
Wealth Creation Books – Purchase Links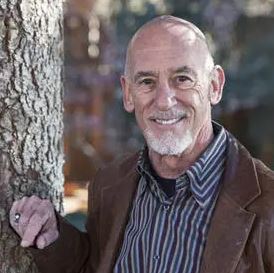 John Rogers has been in the network marketing industry for over 20 years. He has earned the prestigious Blue Diamond rank with Univera, the highest rank that the health- and wellness-focused network marketing company offers. His team represents 60% of Univera's annual sales in North America.  John was recognized as the Univera Associate of the Year in 2015.
John has also been associated with 2 other network marketing companies and achieved a Platinum rank with Nikken, a Japanese health and wellness company.
John is the former CEO of Premium Enterprises. He has a Masters degree in education (M.Ed.) from the University of Northern Colorado (graduated 1973) and is passionate about teaching fellow network marketers to replicate his success.