Think and Grow Rich (Ch 8)
Watch The Video Summary of Think and Grow Rich
Transcript
I do want to welcome you, commend you and congratulate you for being with us and being part of the Wealth Creation Mastermind.
And oh boy, oh boy, oh boy, we have a fabulous topic as was mentioned. It is the Mastery of Procrastination Decision. And you know, let's just sort of again go back, take a step back and set the stage because even though we are talking about 6 of the 13 principles and tying it into decision, what all of the work that we do in the Wealth Creation Mastermind is premised on the fact that we are living in a conscious universe. And quantum physics, quantum mechanics demonstrates this more and more and more as you get a – I'm reading a fabulous side book right now, 'Happy Pocket Full of Money' I think it's called, phenomenal explanation of all of this material.
But, you know what this is all premised from the work that we do Wallace Wattles tells us that there is actually a thinking stuff. Consider it a Quantum Foam that's conscious and that we as thinking beings, creative thinking beings have the capacity to plant our thoughts into that Quantum Foam. This is a Quantum Package that our little energy package that are the cause of the creation of everything. In other words, we are at the subatomic level are no different than every other form of matter and energy everywhere in the universe and it all responds to conscious thought all right. And what we have to do is have a state be in a mental state, a state of belief.
So, as we're talking about decision, what decision actually is a mental state, you decide to believe, you decide to have, you decide to be and become, to be do and have and you decide and then you know that you've actually made a decision because you are actually no longer procrastinating.
Well how do you know [laughs] if you're no longer procrastinating. It's like you're no longer saying, "I don't have the time or gosh I'm too busy, Oh geez I just don't have the bandwidth right now. I'm so stressed out, I've got to put this off and get us I mean I'm going to really big or I've got to feel much pressure going on right now right." And the fact of the matter is we've all been there, every single one of us you know I mean it.
When I got into this industry, I've been full time in Affiliate Marketing for 21 years. Right now, I am among the top one half of 1% of income earners and it created a phenomenon lifestyle but when I did I never tell people is for the first five years that I was in the business I procrastinated taking all up massive action. I never – I say, "Oh yes, I've made a decision I'm going to become, I'm going to I'm going to do this, yes I am going to do it."
But if you took a look at my action, well, what was I doing? There was no action. So, what was I doing? I was procrastinating. It's the opposite of decision and it's a common enemy every single one of us does battle with. Now at some point in time you actually decide, "Puff" you're going to open up the throttle all the way and you're actually going to launch into all out massive action and you're going to develop the habit of success.
And you know one of the things that's interesting about people who have accumulated fortunes is that they've developed this habit of reaching decisions, making a decision and that again shows up in action and once they've made a decision and gotten into all out massive action they stay there, they maintain it and they don't back off. Now, that's you can always tell people who have the habit of failure. Their pockets are always empty. They're always saying, "Gosh, I've got so many other things going on or I've got other things – you know I can't really focus here." And they're busy making changing their mind all the time, they're busy procrastinating they are busy failing to reach decisions. You know, as strange as that sounds.
So, you know actually all we get out – and I've been there guys, I've had the empty pocket syndrome, I've had to have a failure and the beautiful thing about all of this is all we've got to do is look within and say, "I can switch any time from having the habit of failure to the habit of success."
Now one of the great cautions is, boy we are bombarded by other people's opinions and thoughts regularly from you know what's coming over YouTube and Facebook and Twitter and Instagram and Snap and oh my gosh everywhere you turn there's somebody bombarding you with their own, call it what you will but you know it's not pleasant.
So, you've got to make a decision for yourself to stop being influenced by the opinions of others. It's just like in our industry everybody goes, "Okay, I used to be a portfolio manager, okay. And I could go to a cocktail party in Manhattan and say, "Hey, I'm a top 5% of portfolio managers my performance for one of the largest international banks in the world UBS." You know, hey how about that? Wow, all right, now the fact of the matter is, the stress was killing me I hated it but wow was it cool to be able to say.
Now, you know I go to cocktail parties if at all which is almost never and if somebody asks me what I do, I say, "Well, I'm a leader in the Affiliate Marketing industry." And they kind of go, "What's that?" Right, and so if I was influenced by the decisions of others, the opinions of others I'd never have the lifestyle that I have now. So, what you've got to do is you can only really confide in other like minded people. What we're talking about is your mastermind and what you've got and this is the best part about the Wealth Creation Mastermind, you choose your partners, you choose and if they start you know treating your telephone like a toilet, they're no longer your partners, you can fire them right?
Just because someone applies to be a member of your Wealth Creation Mastermind doesn't mean you don't have the opportunity to say, "You're fired," choose wisely. Look at the basis of how are they thinking, how are they acting? Are they in the material, are they positive, are they reading material that's uplifting, are they having positive conversations? Are they in positive action or are they still procrastinating? So, be very very careful. Choose only those who are in complete harmony and alignment with your purpose all right.
And one of the things that we all have is families. Now I don't know about you guys but a lot of the self talk that I heard as a kid is things like, "Money doesn't grow on trees or hey if you know if wishes were horses beggars would ride." And you know just all kinds of negative talk around money. And so one of the great sayings that I heard from one of my mentors, Bob Proctor is, "If you've got that kind of negative talk coming at you from close friends and relatives, don't go as often and don't stay as long". Make the decision on who you're going to affiliate with and you know sometimes our relatives and close friends can actually be some of the most pernicious influences on us, because we've already opened up to them, we've already allowed them into our hearts and our minds.
And so just understand that once you get that you've been influenced by inductive, they induced their thinking into our minds and so what we have to do is choose to think deductively. What do I want? What do I like? What do I choose? What are my beliefs? And that's what we form our foundation on and use your brain to make decisions for yourself and understand that you know telling the world what you're going to do has a number of void bills to it.
First of all you know actually, it's a funny thing because; the human voice has vibrational frequency vibrational power, so speak your affirmation aloud but to yourself all right. Don't let it dissipate into others because what happens is then; they can you know pick up a thought and say, "Well I don't agree with that or hey I'm going to take that thought for myself." You know what it is really a great thing that Napoleon Hill tells us is that: "Genuine wisdom is usually conspicuous through modesty and silence." In other words, the best thing to do is go ahead and you know, tell the world what you're going to do but show it first those you talk too much, "I'm going to do this, I am going to do that, I'm going to make this happen, watch me."
One of the things that is almost that you know, a comedy in our industry is you know that there are many of these different affiliate companies that have ranks that are precious stones or are precious metals and the highest ranks sometimes being called Diamonds or blue diamonds or royal diamonds or black diamonds and so on. And it's almost as soon as somebody says to you, "I'm your next Diamond," you can almost go, "Oh, oh, this guy's never going to do anything. He talks too much and you know and there's no action there." So, if you talk more than you listen you're also depriving yourself of the wisdom, the opportunity to gain useful knowledge the you can get by developing the habit of listening. So keep your ears open your eyes open wide and you know maybe understand it's been said over and over again, it's a truism because there's merit to it that we have you know two eyes, two ears and one mouth.
So, maybe that's about the ratio four to one. Look and listen four times as much as you speak and just pay attention. What are you doing? So, tell the world where you're going to do but do it first and take a lesson from you know from those who have made real decisions. I mean the value in this is such a great concept the value of a decision really does depend on the courage that is required to render it.
So in this chapter on decision, Napoleon Hill really goes into you know the Continental Congress the formation of the you know the building blocks of the mastermind, the put together the Declaration of Independence and how it came about, you know we all know the date, you know July 4th of 1776 but it really was years in the making and these great decisions are the ones that have served as the foundation for one of the greatest civilizations of our time. And they were made by those who assume some really massive risk in fact if you really dig into the story you realize that every one of the 56 signers of The Declaration of Independence was signing in essence their own death warrant because they were breaking away from the most powerful government on earth, the English Monarchy and telling King George to go away and to do something that he didn't want to do all right. Give up one of the greatest colonies that they had ever established. And so they were in essence in fact and indeed creating treason all right if you think about that.
Now fortunately, when we make decision, we don't have the risk of hanging from the gallows. Now figuratively you know we kind of have the risk of not living the lives that we choose, we have the risk of remaining the same, we have the risk of not having the lifestyle, not having the ability to be doing half and so you know that a decisive decision does have irresistible power.
Once you have broadcast vibration-ally this decision through these you know this action taking action and what you've actually done is you've employed the same power that was used to give birth to the United States. And every one of us has got to learn to harness that exact same power and use it to overcome instrumental the difficulties that life invariably is going to throw at us and force life to pay the price that we ask. This is another reason to have made big bold decisions that are going to inspire others. Because you know when you've got the ability to make a decision and then back it with full faith and belief in a state of being that you have achieved, that you've already scaled the peat that you've already attained the mountaintop and you've demonstrated the courage of your faith and conviction you know you look at it and how it was Sam Adams and John Hancock that decided to eject the British soldiers from Boston and it was dangerous decision but it was also the beginning of the freedom.
Now, here's something really interesting neither Adams nor Hancock knew Thomas Jefferson at the time, they didn't know they had no idea and there was another mind who was in harmony with them who actually joined in these 56 people came together in this spirit of perfect harmony, they put their hearts their minds, their souls, their bodies behind one common purpose.
So, again we ask ourselves what are we doing in the Wealth Creation Mastermind and who are we inspiring? I'll tell you what, we realize that we are all one. That all of humanity, we're all one energy we're all one and the more that we do to lift ourselves and others up, the more we are moving the race forward. One million members by January of 2020. So, give your decision power, be brave, and take action all right. Become immune to fear, immune to the ridicule of others and blind yourself absolutely just close your mind to the possibility that it's not going to happen. Admit, you are probably going to experience temporary defeat but it's only temporary, it's only a bump you know that you've got to overcome.
And then the way you induce others to join you is with the magnificence and magnitude of your vision. Paint a vision for people that so big that they see themselves as being part of it right. And that is what we in fact are doing is we are getting a ripple going that's going to replace Poverty Mentality with Prosperity Consciousness. Get that and understand that's who we are, that's what we're doing, that's why people are being drawn to us on the Internet.
So, you know be steadfast in that decision and persevere, persevere, persevere and these momentous decisions take on a life of their own others will pick up the thought, carry it forward big bold timely decisions they have the ability to attract a host of others who are going to align with that decision make it their own and carry it on but beyond the original thought the decision actually becomes an unstoppable force, it has the power that grows and others are going to add to the power the momentum, they're going to contribute their own talent make it stronger.
I mean I look at you know we've got this guy Steven, who's joined us, you know he's already adding to the momentum by his thought process. Look at others who are in action you know Chris Rogers is beginning to take all out massive action.
And you just know that what you want and what you take action to have and what you make a firm decision you're generally going to get it. So, thought back by a strong desire – it actually has a tendency to transmute itself into its physical equivalent. Just know that what we're talking about here is a power that has transformed the world. You think about the freedoms created by the United States, what an extraordinary country this has been and is formed on the basis of freedom to all. Allowing others, allowing everyone to reach for the stars and become who they want to be and it's this same power it's got to be used by every one of us to become self-determined.
And if you look actually at this Chapter, it's harnessed six key components of the philosophy of The Science of Getting Rich, all right. That is desire, a strong burning desire an absolute decision line in the sand to make it happen full faith and belief consistent persistent action, combining yourself with a mastermind of likeminded people and imploring an organized plan to be doing, have what you want make every day count. Did you make today count? What did you do can you look back when you go to bed tonight and be proud of the actions that you took.
Let's stay in the material, next week we're into Chapter Nine Persistence it's the sustained effort necessary to induce faith by all means be thinking in a certain way all the time. Read, study, contemplate, meditate all right on what you're learning and be passionate about your affirmation. Say it with emotion, be excited about it alright? Send a message to your face and be in the material.
I'll tell you what, if you haven't been on the Wealth Creation Mastermind site lately, you'll see there's a new video section and join us on Tuesday night so that you can be acting in a certain way to make sure that you can be do and have everything you want in your life.
This concludes Exercise 14, chapter in Decision. Again you are a special group of people, we are changing the world one life at a time pay it forward. Thanks and bye for now.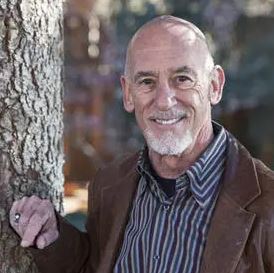 John Rogers has been in the network marketing industry for over 20 years. He has earned the prestigious Blue Diamond rank with Univera, the highest rank that the health- and wellness-focused network marketing company offers. His team represents 60% of Univera's annual sales in North America.  John was recognized as the Univera Associate of the Year in 2015.
John has also been associated with 2 other network marketing companies and achieved a Platinum rank with Nikken, a Japanese health and wellness company.
John is the former CEO of Premium Enterprises. He has a Masters degree in education (M.Ed.) from the University of Northern Colorado (graduated 1973) and is passionate about teaching fellow network marketers to replicate his success.