Jobs for Retirees
Are you looking forward to your retirement? Think about not having a daily commute to work and being able to sleep in. There may be places you've dreamed of visiting or a hobby you're passionate about that you wish you could spend more time engaged in. Retirement should be a time when you can make your own schedule, enjoy what you're doing and decide how to spend your days. And yet, nearly half of Americans 55 and older have no retirement savings with which to finance those dreams. This fact leads many individuals to look for either full-time jobs or part-time jobs for seniors.
This article is part of a Retirement Income series. The topics are:
Jobs for Retirees (this blog)
The Financial Outlook for Future Retirees
The Employee Benefit Research Institute (EBRI) has found that 40.6 percent of households in the U.S. headed by a 35-64 year old are projected to not have enough money to see them through their retirement. Where will what money they do have come from? For many, the answer is: Social Security. It is estimated that 21 percent of married couples and nearly half of single seniors get 90 percent or more of their income from Social Security benefits, while the average monthly benefit as of June 2019 was $1,471. In today's "gig economy," many jobs don't include pensions. There's also the question of healthcare costs. According to the Bureau of Labor Statistics, 24 percent of workers in 2017 had no medical benefits.
Even for seniors with some savings or investments, those living in more expensive parts of the country (for example, the East Coast or West Coast) may find it difficult if not impossible to relax and fully enjoy their retirement without financial concerns. With the average U.S. life expectancy at 78.7, ongoing advances in medicine and a growing interest in healthier lifestyles, it's a good idea to assume you'll be around for many years after you retire.
Attention baby boomers — do you have enough savings to live the way you want to in retirement? More than half of Americans believe that $1 million is enough for a successful retirement, but that may not be the case. A report by GoBankingRates shows how many years of retirement a million bucks will buy you, according to where you live. If you call Mississippi, Arkansas or Oklahoma home, you may be in good shape for 20 or more years, but in Hawaii, $1 million will only last you a little over a decade. If you've done the math and the numbers don't add up, you may want to consider finding a job. But are there jobs for seniors? And how do you find one that suits your skills?
How Can I Get a Job at 60?
When searching for full-time or part-time jobs for seniors, it may seem like your age is working against you, but you can use your wealth of experience and maturity to your advantage. If you're at a job interview, address the age issue right away and explain the benefits of hiring a more mature person for the position. Especially in positions that involve face-to-face interaction with customers, older workers will find that their life experiences have better prepared them to deal with challenging situations and more difficult clientele. These kinds of positions may turn out to be the best part-time jobs for seniors.
You may wish to refresh your computer skills. Make sure you have a profile on LinkedIn and that you're comfortable with social networks like Twitter and Facebook. Consider learning Spanish for an advantage over your younger competition. Take a continuing education class to brush up on the latest developments in your industry. There are steps you can take to turn your age into an advantage rather than a liability.
What Are the Best Jobs for Senior Citizens?
You're probably thinking, "What!? Another job? But I just retired!" Working past your retirement age doesn't have to be a hard grind. It may be the chance of a lifetime to indulge in a beloved hobby or even pursue a new interest, while being paid to do it. And being engaged helps you to stay active, which is important for your health. But what are the best jobs for senior citizens who have already had a career? Here are some ideas, along with their requirements and benefits.
Freelance Consultant – Consulting in your area of expertise is a great way to make additional income in a field that you're familiar with. You may even have an existing network of business contacts that you can approach for freelance work. Your experience will be highly valued, so you can ask for greater compensation than you'd get from other jobs. This is true whether you're retired from the medical field, education, manufacturing, high tech, sales, financial services or something else.
Consulting in your field is less stressful than learning a new industry. Use what you've already accomplished to further build your resume and status. This may even lead to other opportunities, such as writing professional articles or guest blogging. Consulting and writing are great jobs for retirees.
Driver – There are many companies that are looking for workers to transport people or packages — think Amazon, Lyft and Uber. You can also drive for a limousine service, a transport company or perhaps you'd like to drive students around in a school bus. Why not deliver food? Companies such as UberEATS or GrubHub are always looking for drivers. Obviously, you'll need a valid driver's license and to be familiar with your local area. The benefits of driving for a company like Uber or Amazon include being able to make your own hours.
Event Staff – Are you a music fan, or do you love going to the theater? Maybe you spend a lot of time in museums and art galleries. You may be the perfect candidate to work as event staff for a concert venue, theater, performing arts center or museum. These are good part-time jobs for seniors, and you may be able to get free or discounted tickets to the events. You might also be able to work at seminars, conferences, conventions and other business gatherings.
Hotel Concierge – If you know your local area and can suggest restaurants, museums, landmarks and activities, you might be a great hotel concierge. Your job would be to help guests choose what to do while they're on vacation or visiting for business and help them book reservations for restaurants and tours. This is a great job for a "people person" who enjoys being friendly and helpful.
Administrative Work – When looking for jobs for retirees, you're likely to find part-time positions as an administrative assistant or receptionist in a busy office. You probably won't be able to choose your own hours, but you can work part-time rather than full-time and perhaps even learn new technology skills. It may be a good way to ease back into the workplace, if you haven't worked for a while.
Real Estate – If you'd like to help people find their dream home, consider becoming a real estate agent. With the right personality and the right properties, you may be able to earn a nice living on commissions. There are some costs to getting a real estate license, such as training, examination, licensing, broker fees, membership dues, business expenses and marketing costs, but this can be a lucrative second career and may be worth the investment if you have the money available.
Caretaker / House Sitter – There are many opportunities for watching someone's house while they're traveling. These can be short-term or long-term opportunities and it's a great job for someone who enjoys getting out of their own environment and into someone else's. Some situations may be "live-in" while others are just for daily visits to bring in mail and water plants. For more adventurous older workers, house sitting can be an economical way to travel to other regions without the expense.
Pet Sitter – Among jobs for retirees, this is a great one for people who love animals. There are many opportunities for pet sitters and dog walkers. In fact, some seniors decide to start an entirely new career of walking dogs for busy friends and neighbors who don't like to leave their animals alone in the house. There's even an app for that. Wag! offers services that include walking, sitting, boarding and daycare, and you can sign up to offer these services to pet owners in your area. Rover is a similar service, offering dog boarding, house sitting, drop-in visits, doggy day care and dog walking.
Retail Work – Towards the end of the year, retailers often look for seasonal workers to assist during the busy holiday times. They may be interested in additional cashiers, store clerks, greeters, package delivery people or security personnel. Seniors can work seasonally for additional cash to pay for holiday gifts. There may even be discounted goods available for temporary employees.
Substitute Teacher or Aide – If you enjoy working with children, it isn't just former educators who can find retirement jobs at schools. In some locations and for certain positions, a degree isn't necessary. Other school-related jobs for seniors include cafeteria and food service, hall monitors, bus drivers and administrative work. Another position in the education field is that of a tutor, which is a great choice for retired teachers who have the necessary background.
Coaching – Athletic coaching is what immediately comes to mind, which is a great job for a senior who enjoys sports and has some area of expertise, but there is also "business coaching" and "life coaching." Use your experience, either personal or professional, to help others while earning some additional income.
Musician or DJ for Hire – Do you sing or play an instrument? There are a lot of "gigs" available for musicians, from playing at weddings and anniversary parties to performing in restaurants, clubs or at corporate events. You might even be able to offer lessons for budding musicians. If you're a music lover with a great collection and some equipment, consider hiring out your services as a DJ. These days, you can even turn up for a DJ set armed with a laptop instead of a turntable.
Babysitter – Are you experienced at taking care of kids? Now that you no longer have your own to care for, you can charge money to take care of other people's kids! Unlike years ago, when you'd need to alert the neighbors that you're available to babysit, today you can simply sign up with Sittercity.
Be a Landlord – You may not own an apartment complex or a triple-decker, but if you have a spare room, and especially if you live in a convenient location or near a college campus, you may be able to rent out an extra room on Airbnb. This may be an attractive option for senior citizens who are still living in their family homes, after children have long since moved out.
Would You Rather Work from Home, On Your Own Time?
If you've read through that list of jobs for seniors, you may be wondering if there's a job you can do at home. It may sound too good to be true, but yes, there are many jobs for retirees that you can do from the comfort of your own home and during the hours you want to work. Customer Service Representative, Writer, Blogger and Virtual Assistant are all jobs that are performed remotely. Network marketing is also a viable second career if you want to work from home and on your own time.
In fact, many workers who aren't retired have traded in on-site jobs for virtual careers, to avoid long commutes, maximize their work hours or free up time to spend with their families and pursue other interests. And a small portion of these folks have learned about the amazing returns and great benefits of passive income.
What is Passive Income?
Passive income is the opposite of active income, which is what traditional jobs offer. In most jobs, you receive payment for a service you perform. You might earn wages, a salary, commissions or tips from a business in which you materially participate. With active income, you're trading time for money. With passive income, you earn money from work that has already been performed. Examples of passive income occupations include actors, musicians and authors, who all receive royalties on their prior work.
Network marketing is also an example of passive income. You do the hard work once to set up and generate multiple streams of passive income, which then roll in every month.
The Two Types of Passive Income Are:
Compounding Wealth – In this type of passive income, you put your money to work — for example, money in a bank that earns interest, investments in the stock market or buying and selling real estate. However, this requires a large initial investment.
Exponential Wealth – With passive income that is created by exponential wealth (for example, what we recommend at the Wealth Creation Mastermind), your income grows exponentially over time. Our successful members follow a 3-step process: 1) Sign up with a network marketing vehicle 2) build a team of 4 people 3) Teach each of your team members to duplicate your process. A commission is earned on each sale that you make (active income)—but more importantly, a commission is earned on each sale that your team makes (passive income). In this model, your passive income can grow exponentially as new members become affiliates.
Is the Wealth Creation Mastermind Right For You?
At the Wealth Creation Mastermind (WCM) we don't offer a "get rich quick" scheme. Our model of generating passive income involves hard work up-front. But if you could put in 1.5x more work than someone else up-front and get 10x the results, would you make that choice?
The WCM offers an advanced network marketing course, for free, to help you earn passive income selling products that are scientifically proven to boost health and wellness. If you're looking for a business that gives you the flexibility of working from home, and can generate enough passive income to fund your retirement if you're willing to put in the work, then we can help.
What is Network Marketing?
Network marketing is a misunderstood and irrationally feared business model.
It's like the dread pirate Roberts in the movie The Princess Bride. Just the mention of it conjures a feeling of irrational dismay. The unreasonable phobia attached to it is an unfortunate cultural phenomenon.
Network marketing, also called referral marketing, is a business model that involves a network of independent agents who directly sell to the end user. In addition to direct sales, these agents can also cultivate a "down-line" of other agents they recruit, and earn commissions off of their down-line's sales. With network marketing you're paid for your own sales, and also paid for the effort you put into training your team and helping them to succeed.
How Does Network Marketing Work?

As a network marketer, you earn a commission each time you help a company sell one of their products. It is as if you started your own company with your own elite selection of products, because you choose them yourself. You then decide how you're going to sell them, when you're going to work, and which potential customers you're going to target. It's all in your control.
Unlike a traditional business, with network marketing, you don't have to design and make the product. You also don't have to build brand awareness, which is a costly part of starting a new business. You can use the company's existing brand while at the same time creating your own, through a website, blogging, email campaigns, social media posts and other low-cost yet effective marketing practices.
At the same time, you can recruit other network marketers into your downline. By finding other people who are looking for an opportunity to make money while working from home, you can create a win-win: helping your team to make money, and earning more yourself. By training your team to make consistent sales and also find their own team, you're making an investment in yourself and your team that can pay enormous dividends.
What are the Benefits of Network Marketing?
Network marketing is not like a regular job and it doesn't require a large upfront investment. There are many advantages of network marketing, especially for seniors who need additional income to support their retirement.
Network marketing benefits include:
Passive, ongoing residual income
Unlimited income potential
Small initial investment and little to no ongoing costs
Fast positive cash flow
Be your own boss
Work your own hours, either full or part-time
Work only with whom you wish to work
You decide what to sell and who to sell it to
No inventory to stock
No limits on territory
Low risk; high potential return
Not affected by recessions
Open to all individuals, of any age
What Products Would I Be Selling?
That's the beauty of network marketing — you can sell whatever you like. However, some products are easier to sell than others. Ideally, you should get involved in an industry that's very popular, with future growth potential. At Wealth Creation Mastermind, we focus on industries that are experiencing high growth and have not yet reached their peak.
Through our extensive research, the three areas we have targeted are Mobile Proximity Marketing, Health, and Wealth Creation. When you join forces with our community, we will teach you how to get onboard with these exciting industries. WCM gives its members a clear path to building a large, sustainable source of residual income.
In the area of health, did you know that more than three in every four American adults use dietary supplements? It's a huge market. The CRN Consumer Survey on Dietary Supplements stated that the industry continues to innovate and grow, with vitamins and minerals being the top sellers. Sharing valuable information about health, skin care products, and nutritional supplements is a rewarding activity, while you earn money in commissions from products sold. It also gives seniors the opportunity to try these patented nutritional supplements themselves, while giving firsthand reports on their uses and benefits to others. This is just one example of how financially (and personally) rewarding network marketing can be.
At the same time, it's important in the network marketing industry to be aware of spammy companies, and not to get on board with them. Many network marketing companies are just out to make a quick buck off the backs of their independent agents. They give our whole industry a bad name, and you should watch out for them.
This is an area where the Wealth Creation Mastermind's mentorship can be powerful. We've spent decades in this industry, so we know the spammers and the good guys, and we can steer you towards the best network marketing companies.
Can You Start a New Career at 60?
With proper focus and determination, you can start a new career at any age. The strength of the WCM system is that each new member is welcomed into a community of like-minded, successful entrepreneurs that share the desire to be, do and have more in their lives. WCM tools for success include personal coaching and support, specific product lines that are in high demand, and both training and coaching that teaches you how to market these products for maximum success.
Apply now to become a member of the Wealth Creation Mastermind. Achieve your dreams!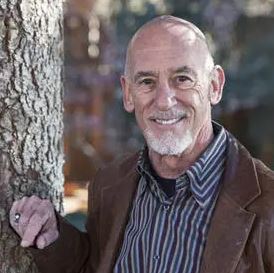 John Rogers has been in the network marketing industry for over 20 years. He has earned the prestigious Blue Diamond rank with Univera, the highest rank that the health- and wellness-focused network marketing company offers. His team represents 60% of Univera's annual sales in North America.  John was recognized as the Univera Associate of the Year in 2015.
John has also been associated with 2 other network marketing companies and achieved a Platinum rank with Nikken, a Japanese health and wellness company.
John is the former CEO of Premium Enterprises. He has a Masters degree in education (M.Ed.) from the University of Northern Colorado (graduated 1973) and is passionate about teaching fellow network marketers to replicate his success.