Top Network Marketing Companies
Proclaiming the top network marketing companies is like declaring who the best-looking man or woman in the world is. It's subjective. Being the biggest doesn't indicate superiority. Amway is the granddaddy of the industry and consistently rated a a top network marketing company when the yardstick is revenue. That doesn't mean you should stop searching and join them.
Being the fastest growing doesn't mean you're the best network marketing company either.
Achieving the position as the biggest or fastest growing company doesn't imply it's the best company to join. When giants stumble they fall hard. Fast moving objects can be most destructive when they crash.
This article is one of a series written to give you as much information as you need to make an informed decision about the network marketing industry. Here's a list of all the blogs in succession.
Top Network Marketing Companies
Note: Businesforhome.org is the source for many of the facts and figures shared in this series of blogs. It is highly respected in the Direct Selling Industry.
Best Network Marketing Companies: Criteria
Finding the right company for you is a GoldiLocks moment. The best network marketing company is old enough to be stable, but not so well established that everyone has already heard of it. Most people have already made some kind of prejudgment about companies they're familiar with. The same applies to stability. The most dangerous period for a company is its first 12 months. The failure rate of startups is very high. Don't let that scare you. Here is a video from top spokesman Eric Worre that puts it in perspective. 97% Failure Rate!
There are other considerations as well.
Best Network Marketing Company Criteria #1: Method of Operation
Of all the criteria you should evaluate when selecting the Top Network Marketing company to affiliate with, this is at the head of the list. The things you do on a daily basis determine your success or failure in the industry of Network Marketing. Before ever considering joining a company, a team, or a sponsor, your first and most important consideration is the process they employ to build success.
What actions are you expected to take every day to build your business? If you can't stand the idea of opening your home to strangers to host a get together to display and sell products, you would be miserably unhappy with a Party Plan method of operation. How do you feel about technology? Many of the most successful teams leverage technology as part of their method of operation. Here again, if you detest computers, webcasts, videos, SMS and other hi tech systems, you're probably going to be very unhappy with a company that puts a high premium on computers and automation.
Best Network Marketing Company Criteria #2: The Right Product For You
Just about any product or service can be purchased through Direct Selling somewhere in the world.
Every single day, 70,000+ prospects worldwide are looking for information to find the best opportunity and the best product available. There is no one product that is best for everyone. The perfect way to make that judgement is to answer a simple question. "What are you passionate about?" If you have zero belief in nutritional supplements, the last thing you want to do is try and convince others to use them. Pick a product or service to represent that you love yourself.
Best Network Marketing Company Criteria #3: Unique
A unique selling proposition is among the highest priorities. The industry does hundreds of billions of dollars in annual retail sales. Nearly every kind of product is available through this channel. However, the largest single category, by far, is personal care products. That includes wellness, nutrition, weight loss, beauty and cosmetics.
It's advantageous to make an assertion that distinguishes your company and products from all of the others. Being in a "me too" category makes your job more difficult. What separates and distinguishes your company's product from everyone else's? Can you make a claim that no one else can? Especially relevant is your ability to substantiate that assertion.
MyDailyChoice is a good example of a company with a unique selling proposition. It's different, timely, exciting and there is a buzz around it. That makes a product easy to talk about to your prospective customers.
Best Network Marketing Company Criteria #4: Quality
Providing a superior consumer experience is mandatory. The need to excel at product quality can't be overstated. The quickest way to lose credibility and destroy a consumer base is by providing a faulty product. Nothing damages a brand faster than a low-quality product.
In August of 2007 Oasis shipped a batch of fermented nutritional beverages to its customers in sealed glass bottles. The fermentation caused expansion and approximately 10% of the bottles cracked, leaked, or ruptured. Confidence in the product was lost and sales declined by more than 50% over the following six months. It took years for the company to restore trust with its customers.
Best Network Marketing Company Criteria #5: Compensation Plan
Don't allow anyone to fool you. Ever! The biggest trap newbies fall into is making a decision based on the perceived advantages of a compensation plan. There is no such thing as the perfect comp plan. They all have pros and cons. The one that is best for you is the one that rewards you for what you do. Some are concentrated on awarding most of the benefits to the top leaders. Others focus on paying a premium for customer acquisition. Some focus on paying a balanced amount to all ranks, while others push more money to the newest associates. Here's a list of the different types of compensation plan.
Binary – rewards leadership
Instant Pay Plan – immediate income
Hybrid – well balanced
Matrix – controlled and highly orderly
Pass-up Plan – advocates team coaching
Stair Step Break Away – encourages constant business development
Uni-level – easy and straightforward
If a perfect plan existed, everyone would be using it. Your plan should reward you for your style of doing business, whether you want to make direct sales your full-time business or just a part-time business.
Best Network Marketing Companies Criteria #6: Team, Founders, and Management
Ownership
The buck stops at the top. The owner plays a big part in a company's success or failure. In 2017 Digital Altitude was widely proclaimed as one of the top 10 network marketing companies and one of the most exciting companies in the Network Marketing world. Their product was an e-learning platform. It was growing in popularity and had achieved a cult-like following. They were the "hot" company to be with. Then in early February 2018 all commercial activities for Digital Altitude were suspended as the result of a lawsuit brought by the US Federal Trade Commission (FTC) against the company. The man at the helm of the corporate leadership team was Michael Force.
The red flag with Mr. Force was his prior affiliation as a top producer with MOBE – another company in the e-learning space. MOBE was run by Matt Lloyd. It was shut down by the FTC prior to Digital Altitude being unmasked as a scam. The lesson here: begin by finding out who owns the company you are interested in. Next, once you know who that is, find out everything you can about them. Finally, make your evaluation based on their moral fiber, previous success, and vision for the future of their company.
Management
It's not rare to find a Network Marketing company that is owned by a billionaire who has little or no engagement in the daily operation of their company. Donald Trump, Richard Branson, Warren Buffett, and Oprah Winfrey are all billionaires who currently or previously owned one or more Network Marketing enterprises. Pampered Chef is an example of a company owned by a billionaire. Warren Buffet's Berkshire Hathaway owns them.
With companies in this category it's vital that the President and Chief Marketing Officers have a solid and successful history of building long term achievement. How a company is run day in and day out can have a huge effect on your level of accomplishment and happiness. The best network marketing companies have the best management.
Field Leadership
Eagles don't fly with Turkeys. By the same token, they don't flock. It's pretty hard to argue with results. One of the best measures of success is how much affiliates are earning and taking home. Of the top 50 income earners in the industry 6 of them, 12%, are with one company. The Network Marketing company they are all affiliated with is Jeunesse. That doesn't mean it's the right company for you. On the other hand, it's eye opening to see how many top leaders have converged there.
Team
Divorce is one of the most gut-wrenching experiences anyone can endure. Finding that you have associated with the wrong business partners can be every bit as disruptive to your progress as a divorce. Picking the right business partners is every bit as vital to your success and happiness as selecting the right life partner. Now here's where the screw turns. No-one can argue that there is one perfect match for everyone. One person's dream is another's nightmare.
If you are looking for a long term, stable business, but your team leaders are only interested in making fast money, you should probably reconsider. Find the team that is right for you. You could join a top 10 network marketing company tomorrow, but if the team's goals aren't aligned with yours, it's not going to be the best network marketing company for you. Look for a team where you will receive the coaching and mentoring you desire. Finally, everyone appreciates recognition. Associate with the team that will encourage, reward, and recognize your contributions.
Sponsor
Especially relevant to your selection of the right company is your choice of sponsor. First of all, take note of who is in the driver's seat. You are! You probably believe the person who introduces you to a company or product is the best, or even the only, person you should enroll under. Consequently you may be making one of the worst errors possible. Your sponsor can be an invaluable mentor, coach, and partner; or a miserable albatross around your neck.
Due to the importance of this position, before you make a final decision, it is highly recommended that you talk to others who this individual has sponsored. As a result of having a few conversations with other team members you can be assured that you are making a choice that is best for yourself.
Best Network Marketing Companies Criteria: Summary
In conclusion, the criteria for choosing your top Network Marketing company are highly personal. Simply being the largest, or fastest growing, or having the highest visibility on social media, doesn't make it the best company for everyone. Resist the temptation to be persuaded by an elegant sales pitch. Do your own homework. Select a company, team, vc and sponsor that is best for you. Then you will be with the Top Network Marketing company, because it's the best one for you.
Are you looking for help picking the right network marketing company, or maximizing your income once you do? I used network marketing to go from being $250,000 in debt to being part of the top ½ of 1% of income earners. Let me show you exactly how I did it. Join the Wealth Creation Mastermind for FREE today.
Finding the Best Network Marketing Company Tip: Use Several Benchmarks Together
A good method to use to identify the top network marketing companies is to combine several different ways of measuring a company to come up with a short list of companies to investigate further.
Most noteworthy is to rely on a reputable source of information to get a set of criteria for evaluating a set of companies.
We recommend Business for Home.
Best Network Marketing Companies
What is the world's largest direct selling company?
Following is a list of just the top 10 Network Marketing companies rated exclusively by annual revenue.
| # | Company | Revenue 2018 | Revenue 2017 | Change | Country |
| --- | --- | --- | --- | --- | --- |
| 1 | Amway | 8,800 | 8,600 | 2% | US |
| 2 | Avon Products | 5,571 | 5,715 | -3% | US |
| 3 | Herbalife | 4,900 | 4,427 | 11% | US |
| 4 | Nu Skin | 2,680 | 2,279 | 18% | US |
| 5 | Forever Living Pr. | 2,600 | 2,600 | 0% | US |
| 6 | Melaleuca | 2,050 | 2,000 | 3% | US |
| 7 | Jeunesse | 1,460 | 1,300 | 12% | US |
| 8 | Oriflame | 1,319 | 1,540 | -14% | SE |
| 9 | Futurenet | 1,300 | 1,000 | 30% | AE |
| 10 | USANA | 1,189 | 1,047 | 14% | US |
Just being the biggest is definitely not the best indicator of being the top one for you.
Fastest Growing
Most noteworthy is to observe that this list has some of the same names as the list of largest companies rated by revenue while some names are new.
Note: The list changes daily. This was composed as of the end of the 1st quarter of 2018.
What Is the Fastest Growing Network Marketing Company?
Just like being the biggest isn't the best gauge of a Top Network Marketing Company, neither is being the fastest growing.
Tips for Vetting Good vs Bad Network Marketing Companies
Make your selection of the top Network Marketing company by using several yardsticks together. For example, start with the list of top 25 Companies right above, rated by momentum. Next, determine whether they are in your own country, in this case the Unites States. Ideally, your top choice will also have substantial international penetration. Eliminate those companies which are not stable and financially solid. In addition, verify their revenue year over year. You are looking to see if they are attracting more business or if they are losing business. Finally, figure out the rate of increase. for the best network marketing companies have vibrant growth.
Top 10 Network Marketing Companies for Distributors
By applying all of the criteria listed in the previous section, you would eliminate 15 companies from your list of consideration. Consequently you will have narrowed your search for the top Network Marketing Company to a list of only 10 companies.
These top 10 network marketing companies are the ones you want to evaluate further. This is going to require some homework on your part. We recommend getting in touch with several of the top distributors at each company and interviewing them. Have them take you through their daily method of operation. Evaluate each company, sponsor, and team by using the criteria listed above. In the final analysis, only you can determine which of the top Network Marketing Companies is the best one for you to affiliate with.
Top 10 Network Marketing Companies
This is a list of companies that are routinely included in peoples' top 10 lists. Inclusion in this list by the WCM is NOT an endorsement. However, we do want to provide you with some hard facts about each of these companies to help you understand which of them, if any, may be a good fit for you.
There are a lot of network marketing companies out there, but some are better than others. I've spent decades in this industry, and I'm a Blue Diamond level associate. Let me show you what I've learned about picking a network marketing company, FREE of charge. Join the Wealth Creation Mastermind today.
Description: Young Living creates and sells what it calls, "the best essential oils in the world." They were founded in 1993, and the fact that they've been around for 26 years speaks to the quality of their products. They sell essential oils made for a variety of purposes, from boosting energy to grounding your spirit. They also sell related products like essential oil diffusers and roll-ons.
Sales Revenue: $1.52 billion (2017)
Industry: Essential oils and related products
Founded: 1993
Commission: $24%
Downline Commission: 4-8%
Startup Cost: $100 PV (personal volume) per month, which translates to $100 minimum of product
Description: Jeunesse sells what it calls, "revolutionary youth enhancement products" such as skin care, weight management supplements, and supplements to fight "free-radical damage." They were founded in 2009 at 9am, because founders Randy Ray and Wendy Lewis associate the number 9 with longevity. Their products tend to be expensive. For example, two bottles of their Finity product cost $289.95 and are expected to last a user 30 days. This can lead to high commissions, but the premium nature of the product also reduces your prospective audience size.
Sales Revenue: $1.46 billion (2018)
Industry: Dietary supplements, skin care
Founded: 2009
Commission: 15-40%%, depending on who you sell to. You buy the product at 40% off; but when you're selling to Jeunesse Preferred customers, they get 25% off the price, so your markup/commission is only 15%.
Downline Commission: 5-20%
Startup Cost: None to earn commissions, 100 PV per month to earn downline commissions
Description: DoTERRA is the other giant in the essential oils network marketing space, and DoTERRA essential oils are well-known to consumers. DoTERRA was founded in 2008 with a mission of, "sharing therapeutic-grade essential oils with the world." Like Young Living, they offer a wide range of essential oils, designed for everything from promoting calmness to improving digestion to reducing muscle pain.
Sales Revenue: $1.7 billion (2018)
Industry: Essential oils and related products
Founded: 2008
Commission: 25%
Downline Commission: 2-7%
Startup Cost: None to earn commissions, 100 PV per month to earn downline commissions.
Description: Herbalife is a global nutrition company that aims to make the world healthier. Their goal is to provide solutions to the, "worldwide problems of poor nutrition and obesity, an aging population, (and) sky-rocketing public healthcare costs." They offer nutrition, weight management, energy, fitness, and personal care products. They were founded in 1980 and operate in over 90 countries.
Sales Revenue: $4.5 billion (2016)
Industry: Personal care products (nutrition, weight management, energy supplements, etc)
Founded: 1980
Commission: You get a 25-50% discount when buying product, which becomes your commission when you sell the product. But bear in mind other distributors may offer a discount off the retail price, and if you try to match/beat that discount, it reduces your commissions.
Downline Commission: Up to 5%.
Startup Cost: $59, but $2,500 per month to earn downline commissions.
Description: Unlike many network marketing companies, Rodan and Fields was founded by actual experts in the field. Founders Dr. Katie Rodan and Dr. Kathy Fields are dermatologists, and they focus on creating skincare products backed by clinical studies. Rodan and Fields was founded in 2002 and offers products like Redefine (for smoother, younger-looking skin). They're also the dermatologists behind Proactiv, known by everyone who's ever struggled with acne.
Sales Revenue: $1.5 billion (2017)
Industry: Skin care
Founded: 2002
Commission: 16% to 33%, depending on who you sell to.
Downline Commission: 5-10%
Startup Cost: $45, but 100 PV (which they call 'Qualifying Volume') per month to earn downline commissions.
Description: Younique is a makeup and skincare company, offering everything from lip gloss to moisturizers. The company focuses on creating scientifically backed products. As they say, "without science, we'd still be using pigmented dirt and crushed berries on our faces as 'makeup'." What makes them unique in the direct marketing space is their innovative use of social media to sell product, such as their Younique Virtual Parties.
Sales Revenue: $400 million (2016)
Industry: Beauty products
Founded: 2012
Commission: 20% – 30%
Downline Commission: 3-6%
Startup Cost: $125 per 3 months, but $250 per 3 months to be eligible for downline commissions.
Description: As ACN notes, they're "the world's largest direct seller of telecommunications, energy and essential services for home and business." They focus heavily on integrity, on giving back via their Project Feeding Kids, and on a commitment to serving the customer. They were founded in 1993, and offer services ranging from phone lines to natural gas and payment processing.
Sales Revenue: $750 million (2016)
Industry: Telecommunications and utilities
Founded: 1993
Commission: 1% – 10% (bear in mind customers pay monthly bills, so these commissions can be a source of passive income).
Downline Commission: 0.5% – 3%
Startup Cost: $499 (application fee) + 7 customer points per month (customer points are not easily transferable to dollars; but for example, an AT&T DirecTV bundle is worth 3 customer points).
Description: As its name suggests, Nu Skin is a skin care and wellness company. The company was founded in 1984, and they offer products ranging from face and body care to essential oils and weight management supplements. They have 10 patents around skin care, many focused on how to reduce the effects of aging; and put a great deal of focus on the scientific aspect of their products and company.
Sales Revenue: $2.23 billion (2017)
Industry: Skin care and personal wellness
Founded: 1984
Commission: Up to 30% (distributors purchase product at wholesale costs and resell it).
Downline Commission: 5%
Startup Cost: 100PV per month, and 5 retail sales per month to earn commissions.
Description: Like Rodan and Fields, Usana is unique because it was founded by a scientist. Dr. Myron Wentz is an award-winning microbiologist who founded Usana in 1992, and one of Usana's claims to fame is the science that goes into their products. The company offers products around anti-aging, health, and longevity.
Sales Revenue: $1.19 billion (2018)
Industry: Health and longevity
Founded: 1992
Commission: You buy wholesale and resell the product. Usana suggests a 10% markup/commission.
Downline Commissions: 25% commission from your lowest-performing team (or 'leg').
Startup Cost: 200 PV (which they call, 'Personal Sales Value') per month, plus 100 PV per month
Description: Monat Global focuses on hair care products. They offer everything from thickening spray, to shampoos and conditioners formulated for your hair color. The company was founded in 2014.
Sales Revenue: $314 million (2017)
Industry: Hair care
Founded: 2014
Commission: 15% to 30%
Downline Commission: 2% to 12%
Startup Cost: $99, with an annual $20 renewal fee. Must buy 200 PV per month to receive downline commissions.
Please Note: The author of this blog is not affiliated with any of the companies mentioned in this article. There is another category of company to evaluate. It's called "Hidden Gems." These are the true best network marketing companies—and as the name suggests, they're rare. You can succeed passably well with a company on the above list. But to truly thrive, you need a Hidden Gem. To learn more about them apply for free to become a member.
How Do You Start Network Marketing?
Anyone can stumble into the Network Marketing Industry.
Unfortunately, most people do just that. They fall into it almost by mistake. That's a tragedy. It's also why there is so much of a negative stigma surrounding this exceptional industry. Most sponsors are clueless when it comes to developing new associates. They've never helped anyone achieve the barest modicum of success.
Furthermore, there is little likelihood they have the vaguest concept of mentoring and coaching. Especially relevant is the person trying to recruit you into their opportunity most likely has no success and next to no experience.
The superior way to get started in this business is with great intention, a clear mind, and a thorough knowledge of what you are looking for. The reason the WCM offers a free membership is to train you to have the mental and emotional tools, along with the business skills required to succeed in this career.
You will be enrolled, for free, into a nine month coaching program with a weekly curriculum to teach you the mental game of success. I'll show you the exact network marketing strategies that I used to go from $250k in debt to being part of the top 1%. As part of this network marketing strategy coaching program, I'll guide you step by step into using the systems developed for your benefit.
But I won't lie—while our program is powerful, network marketing is still hard work. We can give you industry-leading support but we can't do the work for you, and you'll still need to hustle to succeed. But there's no ceiling. If you could put in 1.5x as much work as most people are willing to, and get 10x the results, would you do it?

If so, we highly recommend you fill out the form to Join the Mastermind. Onward.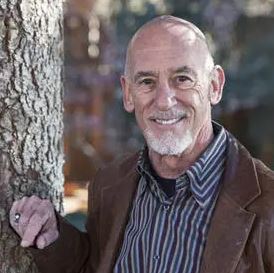 John Rogers has been in the network marketing industry for over 20 years. He has earned the prestigious Blue Diamond rank with Univera, the highest rank that the health- and wellness-focused network marketing company offers. His team represents 60% of Univera's annual sales in North America.  John was recognized as the Univera Associate of the Year in 2015.
John has also been associated with 2 other network marketing companies and achieved a Platinum rank with Nikken, a Japanese health and wellness company.
John is the former CEO of Premium Enterprises. He has a Masters degree in education (M.Ed.) from the University of Northern Colorado (graduated 1973) and is passionate about teaching fellow network marketers to replicate his success.