Things to Do After Retirement
Congratulations, you're retired! So, now what? Retirement is a time when you're free to travel, spend more time with family and pursue your hobbies. But for those who were deeply committed to their work, having all that unstructured free time can be overwhelming. The trick to having a full, enjoyable retirement is to start saving early, determine how you want to spend your time, and have a solid plan in place.
This article is part of a Retirement Income series. The topics are:
Things to Do After Retirement (this blog)
Life After Retirement — What Are the Benefits?
There are many advantages to retirement, and they aren't limited to being able to sleep late, read a lot and spend time with your family. Today's retirees, especially those leaving stressful jobs that weren't aligned with their interests, have a lot to look forward to. Career Trend discusses the many advantages of retirement.
Some of the good things about being retired are:
Greater Health and Well-Being – Your retirement may be coming at a time when you're experiencing poor health. Even if you're healthy, not having to commute and punch a clock gives you more time to get a full night's sleep, spend time exercising and prepare healthier meals. In retirement, you can pursue a hobby such as hiking, walking, golf or tennis, which can be mentally as well as physically rewarding, and also promotes longevity.


Less Stress – There's a reason they call it "the daily grind." Preparing yourself every morning for work, the commute and the work itself can be quite stressful. And that's not to mention having to interact with many people throughout your day, including customers, co-workers and managers. The sudden absence of bumper-to-bumper traffic, deadlines, job requirements and challenging work relationships can be a tremendous boost to both physical and mental health.

More Time for Family and Friends – One advantage of retirement is that you can spend more time with your family. It might not just be babysitting grandchildren. You may also want to visit family members who live far away, connect with retired siblings or go on vacations with friends.


A Chance to Give Back – Retirement is a great time for charity work and other philanthropic activities. Whether it's donating money to a favorite charity or giving some of your time to a worthwhile fundraising event or community service, helping others is a great way to spend your retirement and feel a sense of purpose. There may be a non-profit group that you've wanted to get involved with but weren't able to during your working years. Now is the time.


An Opportunity for a New Lifestyle – Being able to change your lifestyle and focus on different priorities is a major advantage of being retired. So much of our lives is dictated by what we have to do, rather than what we want to do. In retirement, you can spend more time on a hobby or an intellectual pursuit, like taking a class at a community college. Or perhaps you love to travel. Now that you're retired, you can enjoy a life that's less structured, and you may even find yourself with a brand new lifestyle.
Activities for Seniors — How Do You Pass Time After Retirement?
This is one question that all of us must answer at some point in our lives — "What to Do in Retirement?" People might offer you their advice, but trying to figure out the best retirement activities may require some soul searching. Some newly retired people might not even know what they really want, once they have the chance to focus on their own needs. There are many hobbies for retirees, but what do you enjoy most?
Here are 10 of the best things to do in retirement:
Travel. If you don't have the money to travel globally, take local trips to visit places where you've never been before. Become a member at your local art museum. Visit tourist attractions near your home. Try new restaurants and bring along a companion.


Learn a new hobby. Have you always wanted to play guitar, learn how to draw or dabble in gourmet French cooking? Branching out into a new activity keeps the brain fully engaged and healthy. Indulging in a new hobby may also bring new people into your life and create enjoyable social connections.


Volunteer to a worthwhile cause. Volunteering can be a deeply fulfilling activity for retirees. Examples might include helping in a food pantry, delivering meals to those who are confined to their homes or teaching English to new immigrants.


Take a class. If you'd like to learn something new but you want some company, consider taking a class. Whether you take a series of art classes, play music, learn a new language, try out a new type of exercise or learn how to build a website, being part of a class can be a fun way to meet new people and learn new things.


Teach classes. Do you have a special skill or interest? You might be able to volunteer to teach at a library or community center and share your knowledge. This is a great way to help others while you stay up-to-date in your skills, whether it's a creative pursuit, helping others get a head start in business or assisting fellow seniors in navigating the internet.


Learn a sport. Have you always wanted to learn how to play golf? Or is rock climbing more your thing? There are many types of sports for all interests and athletic abilities. In addition to the healthy physical activity, team sports or even solo sports that have dedicated communities are a wonderful way to get out of the house, stay active and enjoy a shared interest.


Make the rounds to visit family. Most people have family members who live at a distance. Take some time and "make the rounds" to visit everyone. An in-person visit is so much nicer than a phone call or connecting on social media.


Participate in a Meetup group. If you're not familiar with Meetup, check it out. There are local groups for just about everyone, from paragliding enthusiasts and fine wine aficionados to political activists, film fans and budding authors. Are you a sci-fi fanatic, or do you love to knit? There's a meetup group for that!


Write your memoir. Everyone has an interesting story. Even if it doesn't make the New York Times bestseller list, your story will be deeply appreciated by friends and family members. And you never know. There are smaller publishers who may be interested in a compelling story that's well told. At the very least, it will give you the chance to share your knowledge and experience, and self-publishing has never been easier.


Get a job. Now, we know what you're thinking. "But I just retired! Why would I want to work again?" There could be several reasons. Many seniors decide to go back to work for some extra cash to pay bills, make a large purchase or travel. They may want to try out a new occupation.
Working in retirement doesn't have to be stressful or difficult. It can mean the chance for a fun and rewarding second career. Network marketing may be an attractive option if you want to work from home and make your own hours. Network marketing generates passive income that many retirees find appealing, because you put in most of the work upfront and then reap the rewards while you go off and do other things!
Network marketing can be an ideal second career for another reason, too. Network marketing is inherently social: you're connecting with your mentor to help you grow, with your downline to train them, and with interested prospects. Network marketing can be an appealing way to earn more money while building (or cementing) social relationships. And while network marketing does involve selling, you shouldn't be hard-selling anyone. Instead, your goal is to create win-win interactions by identifying people who would benefit from what you have to offer, and offering it to them. At the heart of good salesmanship is respect for the other party and a sincere desire to help them, and network marketing is no different.
How Do You Manage Retirement?
When one thinks about managing retirement, typically the main concern is money. If you're lucky, you might have a pension through work, a 401(k) plan, stock portfolio, rental income or significant savings. But not everyone has that safety net.
Do you have enough retirement savings so that you can retire comfortably and do all the things you want to do? A surprising number of Americans don't. According to Northwestern Mutual's Planning & Progress Study 2019, respondents believe there's nearly a 50/50 chance that their savings won't last throughout their retirement, and 68% of baby boomers expect their retirement to begin past the standard age of 65.
A GOBankingRates survey paints an even bleaker picture. In their survey of more than 2,000 Americans, they found that 64% expect to retire with less than $10,000 in savings. Forty-five percent of these individuals have no retirement savings whatsoever. Since we don't always get to choose when we retire (there may be a layoff or a health concern), there may be quite a few older workers suddenly scrambling to find another source of income.
Another aspect of "managing retirement" is keeping yourself upbeat and active. You may like the idea of free time, but if you've been used to a full schedule for most of your life, suddenly having large blocks of unstructured time may be unsettling. If your job was in a busy workplace, you may find yourself missing, if not the job, then at least the social activity.
For these reasons, people nearing retirement and those who suddenly find themselves retiring early may be looking for a chance to earn additional income that they can continue to pursue during their retirement years.
How Can I Earn Money After Retirement?
There are many kinds of jobs available, but if you are soon-to-be or recently retired, you probably don't want to leave one daily grind for another. The best jobs for retirees, therefore, are those that can be done from the comfort of your own home. Better still, seniors may prefer an occupation that can generate passive income, rather than the active income model of most jobs.
Having a work-from-home job, and especially one that continues to generate income after the work is done, lets retirees avoid a long work commute and have more time so that they can enjoy their retirement with their family and pursue other interests.
What is Passive Income?
When you work a traditional job, you earn active income, which is trading your time in exchange for money. When a job generates passive income, money is earned from your previous work. There is often an initial investment of time, such as when an author writes a book and then receives royalties on future sales.
Some seniors take advantage of Compounding Wealth, which is a form of passive income where you put your money to work. Examples of this include stock market investments, real estate transactions and money earning interest in a savings account. The problem with this type of passive income is that you must have money to make money. Seniors relying on Social Security may not have a lot of money to invest.
Network marketing is another type of passive income — one that generates Exponential Wealth. In this business model, you set up and generate multiple income streams, and then these income streams continue to come in each month. This is the type of passive income we recommend at the Wealth Creation Mastermind (WCM), as it does not require a large initial investment.
Successful WCM members follow this 3-step process: 1) Sign up with a network marketing program; 2) Cultivate 4 people for your team; and 3) Teach your team members how to duplicate your process. In addition to earning active income from commission on every sale that you make, you'll also earn commissions from each sale by every member of your team. This is how your passive income grows exponentially over time. Every new member that becomes an affiliate adds to your commissions.
An Introduction to Network Marketing
What is Network Marketing?
Network Marketing is a sound business model that has earned a bad name because some of the most high-profile players in the industry are scammers. It's important not to whitewash our industry; there are a substantial number of high-profile scam artists out there selling thinly-veiled pyramid schemes. However, let's also not throw the baby out with the bathwater. There are several reputable network marketing companies that can help you to earn substantial amounts of passive income. In network marketing, also known as referral marketing, a network of independent agents sells directly to consumers. They generate commissions based on these direct sales, and they also recruit and cultivate downline agents, earning commissions from downline sales. In this business model, every representative is paid for training their team members and helping them to be successful.
How Does Network Marketing Work?
In network marketing, each time you help a business sell a product, you earn a commission. Since you choose the products yourself and decide how you'll present them, it's as if you're starting your own company and opening your own shop, but without the hassle of developing a business plan, designing and creating a product and developing awareness of your brand.
Like a business owner, you also decide when you'll work and what demographic of consumers you'll target. Every aspect of the marketing and selling process is in your control. You can make use of the brand that the company has spent years building and perfecting. At the same time, you can also create your own brand, by building a website, conducting email campaigns, posting on social networks, writing articles for your own and others' websites, and other highly effective, low-cost marketing techniques.
While you develop your own marketing platform, you can recruit other network marketers to be part of your downline. You'll then train them in how to boost their sales numbers and create their own team. Since there are many people who would like to work from home and earn both direct and passive income, you'll be helping others on your team while you earn more for yourself. You're investing in yourself and others, and that investment can pay huge dividends.
What are the Benefits of Network Marketing?
When we say that you "make an investment," it's mostly an investment of your time and energy. Network marketing does not require a large upfront investment of capital. For seniors who want additional retirement income that doesn't take all their time to achieve, there are many advantages.
Benefits of network marketing include:
Passive income – you continue to earn after you put in the initial work.
Quick cash flow – start to earn almost immediately.
Potential for unlimited income – you make a commission on all sales by your team.
No big cash infusion required – there's a small initial investment and few ongoing costs.
No more bosses – you're your own boss, with your own hours.
Work when you want – you can work full-time or part-time; the job fits into your schedule.
Hand-pick your team – work with whomever you want; no more difficult co-workers!
Choose your inventory and market – you decide what products to sell and who to sell them to.
Low overhead and low risk – there is little inventory to stock, so you don't have to buy crates of product and then find room in your home for them.
Sell wherever you want – there are no limits on sales territory.
Recession-proof – high-quality products sold directly to consumers are always in high demand.
Any age can get involved – this is a great opportunity for retirees who need extra money and want to stay active, as well as people who are still working who want a second income.
If I Became a Network Marketer, What Would I Be Selling?
In network marketing, everything is up to you, including what products you choose to sell. But you may not know what products are best to sell. That's where Wealth Creation Mastermind can be a valuable partner. Our focus is on companies selling reputable products in growing industries that have the greatest future growth potential.
Through years of experience and research, we've identified three target industries: Mobile Proximity Marketing, Health and Wealth Creation. When you join our marketing community, we'll show you how to harness the excitement of these growing industries to generate outstanding income. WCM provides our members with the tools they need to build a substantial, sustainable source of residual income.
Health and wellness products are enormously popular now. The CRN Consumer Survey on Dietary Supplements reported that dietary supplement use in the U.S. increased by 10 percent in the past decade, and that 75 percent of Americans took supplements in 2018. They also confirmed industry trends, such as consumer confidence of quality, safety and efficacy of these products (87%). Vitamin and mineral supplements are seeing the highest usage (98%) and herbal supplements are on the rise (41%, compared to 28% in 2013).
Selling dietary supplements direct to consumers is a rewarding enterprise. There's the satisfaction of sharing important information about health, nutritional supplements and skin care products that can improve people's quality of life. There's also the opportunity to earn money in commissions from every product sold by yourself or your team. Finally, seniors in their retirement years can try high-quality, patented nutritional supplements and provide firsthand knowledge to potential customers.
Selling products that can support health and well-being is personally as well as financially rewarding. To positively contribute as one earns is one of the most important benefits of network marketing.
Why is Wealth Creation Mastermind Better Than Other Network Marketing Organizations?
The reason why network marketing got a bad reputation is because of unscrupulous companies out to make a fast buck off the hard work of independent sales agents. These companies give the entire industry a bad name. At Wealth Creation Mastermind, we've been deeply involved in network marketing for decades, so we can guide you towards only the most reputable companies. A Wealth Creation Mastermind mentorship is a powerful tool for navigating the industry and achieving success.
We don't promote any "get rich quick" scheme as many others do. Our marketing model requires hard work at the beginning. But if you could put in a little extra work and get many times the returns, wouldn't it be worth it?
At the WCM, we offer a highly advanced, free of charge network marketing course that helps our members earn passive income while selling the highest quality health and wellness products that deliver scientifically proven results. I'll show you the exact network marketing strategies that I used to go from $250k in debt to being part of the top 1%. As part of this network marketing strategy coaching program, I'll guide you step by step into using the systems developed for your benefit.
You'll be part of a community of successful entrepreneurs that share the desire to make the most of their golden years. You'll also find people who have embraced network marketing as a lucrative side business.
Is the Wealth Creation Mastermind the Solution for Your Retirement?
When you join the WCM community, you'll have access to vital tools like knowledgeable support and personal coaching, plus a direct line to in-demand product lines. We provide training classes as well as coaching so that you can market these products to achieve the highest levels of success.
If you're willing to put in the time and effort, we'll help you to create an ongoing business that gives you the flexibility to make your own hours, work comfortably from home and generate enough passive income to fund the retirement you deserve.
Apply now to become a member of the Wealth Creation Mastermind.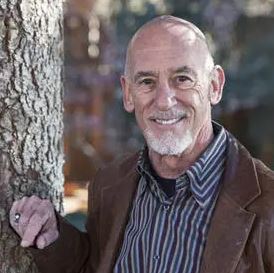 John Rogers has been in the network marketing industry for over 20 years. He has earned the prestigious Blue Diamond rank with Univera, the highest rank that the health- and wellness-focused network marketing company offers. His team represents 60% of Univera's annual sales in North America.  John was recognized as the Univera Associate of the Year in 2015.
John has also been associated with 2 other network marketing companies and achieved a Platinum rank with Nikken, a Japanese health and wellness company.
John is the former CEO of Premium Enterprises. He has a Masters degree in education (M.Ed.) from the University of Northern Colorado (graduated 1973) and is passionate about teaching fellow network marketers to replicate his success.