Network Marketing Courses and Trainers
The world has turned. We're living in the digital age. A network marketing course that does not address this reality is irrelevant. Some of the top network marketing trainers and coaches built massive businesses the old way. Belly to belly. Face to face. Like dinosaurs, they are obsolete. Webcasts, videos, social media, and instant messaging are the standard of today. Find network marketing courses and trainings conducted by those who use digital marketing tools.
This article is one of a series written to give you as much information as you need to make an informed decision about the network marketing industry. If you read every article in the series, you'll come away with a solid grasp of the industry and the best network marketing strategies. Here's a list of all the blogs in succession.
Network Marketing Courses and Trainings
Note: Businesforhome.org is the source for many of the facts and figures shared in this series of blogs. It is highly respected in the Direct Selling (or Direct Sales) Industry.
Network Marketing Training
Every network marketing company has some form of training. So why is there such a low success rate in network marketing? Here's the bottom line. The training content on company websites is selected or created by corporate employees. sIt's not an effective network marketing course because it's not written by people who have seen success in the industry. The ones actually making sales, conducting marketing and building organizations are autonomous affiliates, not company staff members. The most valuable trainings are conducted by those who are already successful. Independent brand representatives know what it takes to generate sales and build marketing teams. The proven producers are the ones to follow.
Network Marketing Courses
"What's the best training program to see success in network marketing?" is a straightforward question. The answer is simple. It is the one that gives you the skills, tools, and mindset required to reach your goals.
Find a network marketing course that is simple. This is not a complicated business. Here's a list of the topics your course and network marketing trainer should cover.
Understand how the business works
Learn the basics
Lead generation
Contacting and inviting
Handling objections
The presentation
Follow-up
Getting started
Generating momentum
Developing leaders
Using digital marketing tools
Commitment to personal development
Free Webcasts By a Top Network Marketing Trainer
The Wealth Creation Mastermind conducts two webcasts weekly. Monday is dedicated to personal development. Tuesday is focused on the referral marketing system, the process and the tools used to generate financial freedom. Both are free and open to anyone.
Times for North American Participants
#1 – The Curriculum: Mondays at 5:30 PM Pacific Time, 6:30 PM Mountain, 7:30 PM Central and 8:30 PM Eastern Time.
We present a brief overview of the core concepts from the weekly reading, and then we have an open discussion on how we follow those concepts to think and act in a certain way.
Note: Make sure to download Zoom ahead of time, it's free but requires some setup.
Please join our Cloud HD Video Meeting 5 – 10 minutes before the official start time on Monday evenings.

#2 – Lifestyle and Financial Freedom: Tuesdays at 5:30 PM Pacific Time, 6:30 PM Mountain, 7:30 PM Central and 8:30PM Eastern Time.
We present a specific method for generating multiple streams of passive income, and then we have an open discussion on how we apply these methods to create wealth and abundance in our lives.
Note: Make sure to download Zoom ahead of time, it's free but requires some setup.
Please join our Cloud HD Video Meeting 5 – 10 minutes before the official start time on Tuesday evenings.

International Participants: currently we do not offer a Curriculum or a Lifestyle and Financial Freedom Webinar at a time that is more convenient for you.
Network Marketing Training Tools
In this age of technology, the most effective network marketing training tools are available on your mobile device. There is no need to pay a large amount of money for these tech tools. Most are available for free or for a low monthly subscription.
The critical factor to consider when evaluating training tools is the element of duplication. How easy was it for someone else to introduce you to the business? What was the tool they used? Did it catch your attention and make a favorable impression? Will it be simple for you to use the same digital marketing tool to show others the business? How easy will it be for them to use the same tool you use? It's all about making duplication fast, fun, simple, effective and inexpensive.
If you want to see a graphic example of a network marketing training tool we use to create duplication, click the following link. WCM Getting Started Training.
Network Marketing System
It's easy to confuse a network marketing system with network marketing training tools. Tools are the videos, webcasts, scripts and presentations used to convey the message. Network marketing systems are the technology platforms used to automate, unify and scale the growth of your team. A referral marketing system provides you with the mechanism to duplicate your method of operation.
Communications technology is the most valuable system to be in possession of. Zoom.us is an example of a low-price platform that allows you to access a host of training programs for free. Shuffle by elify is an example of an inexpensive way to simplify mobile marketing.
The most valuable network marketing (or referral marketing) systems are the ones that make it easy for you to connect with your team and easy for your team to take action. Remember, the goal is duplication: how easily can you teach other people to replicate your success? The right network marketing system will make duplication easier.
Network Marketing Professionals vs Muddlers
The overwhelming majority of participants in the network marketing industry are the opposite of professionals. They are muddlers. It's rare to see a muddler invest the time into studying a network marketing course. Muddlers spend little or no time preparing to conduct themselves in a competent, efficient and skillful manner. This is the class of network marketing participants who achieve no success, leave the industry and frequently are the ones who give it a bad name. People of this low caliber blame the business for their failure, rather than admitting they took no personal responsibility. Without learning the requirements of success, none should be expected.
Professionals are in possession of three things that muddlers are without.
Clearly defined action plan
Network marketing system
Strategy
To become fully informed of these three elements I highly recommend that you read two blogs –
To become a network marketing pro requires adopting certain habits. The best network marketing courses and trainings are all focused on one thing. Leadership development. First learn the requirements to become a leader yourself. Then learn how to master the skill of developing others into leadership. This is what the WCM Weekly Curriculum webcast is all about. We encourage you to become a member of the WCM to have access to all of our free training resources. These aren't just random tips you can find on a blog—we offer a full, nine-month referral marketing system to help you systematically develop your skillset.
Finding a Network Marketing Trainer
Follow these steps to find a great network marketing trainer. It's super simple.
First, look at the leader board of any network marketing company
Next, find out who has achieved their top rank
Look at their biography, including their social media accounts
Watch any promotional videos the company has posted about them
Identify the ones you resonate with
Send them a message and find out when the next webinar they are conducting will be
Ask to be invited
Finally, attend a number of webcasts and find the network marketing trainer that you like the most, and believe has the best strategy, process and system to help you achieve your goals.
The secret almost no recruiter will ever tell you is that you get to choose your sponsor. It does not need to be the first person you talk to or even the one who introduced you to the industry or any given company. Indeed one of the biggest mistakes many network marketers make is the failure to consciously be selective. Choose a network marketing trainer for yourself. Spend the time to identify a few of them. Get to know them and make a decision that's right for you.
Top Network Marketing Trainers
Darin Kidd, Sarah Robbins, Tyson Zanner and Ray Higdon are all well known, and well respected, top network marketers and trainers. Every one of them has built massive teams in the tens of thousands and are all among the top 1/2 of 1% of income earners in the network marketing industry.
In truth there are hundreds of well qualified top network marketers. Every leader with any company who has reached the top rank within their chosen company has demonstrated the ability to build, train and lead a team of associates.
A few top network marketers have reached the status of network marketing gurus. Eric Worre, Richard Bliss Brooke and Randy Gage are in this class. They have trained hundreds of thousands, published multiple books and offer a number of network marketing courses and trainings that cover all aspects of the industry.
You can do a google search on any of them and have access to their training programs. Be aware that selling training programs is a primary source of revenue for each of these leaders.
Here's a link to Eric Worre's site. Network Marketing and MLM Training Tips by Coach Eric Worre.
The WCM Network Marketing Mentoring Program

With all of the other training programs out there, why should you join the Wealth Creation Mastermind?
I've been successful in the network marketing industry for several decades, and I've learned a lot about the industry—both through paid coaching, and through trial and error. I've identified what works and what doesn't work, and found the most successful network marketing systems. I want to offer you all of that knowledge and expertise, distilled down into a 9-month curriculum, absolutely FREE.
That means you don't have to shell out a lot of money before finding out whether or not the training's valuable. Instead of you investing your money in me and my success, I invest myself in you and your success.
The right time to work with a coach is from the first day you join the industry until the last. Always be working to improve your skills and leadership ability.
The primary benefit of joining the WCM is the training and support you will receive. You will be enrolled, for free, into a nine-month network marketing mentoring program. This is a coaching program with a weekly curriculum to teach you the mental game of success. I'll show you the exact network marketing strategies that I used to go from $250k in debt to being part of the top 1%. As part of this network marketing strategy coaching program, I'll guide you step by step into using the systems developed for your benefit.
But I won't lie—while our program is powerful, network marketing is still hard work. We can give you industry-leading support but we can't do the work for you, and you'll still need to hustle to succeed. But there's no ceiling. If you could put in 1.5x as much work as most people are willing to, and get 10x the results, would you do it?
If so, we highly recommend you fill out the form to Join the Mastermind. Onward.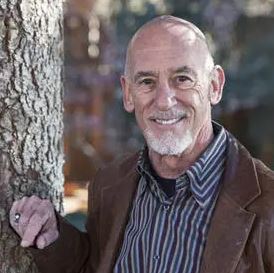 John Rogers has been in the network marketing industry for over 20 years. He has earned the prestigious Blue Diamond rank with Univera, the highest rank that the health- and wellness-focused network marketing company offers. His team represents 60% of Univera's annual sales in North America.  John was recognized as the Univera Associate of the Year in 2015.
John has also been associated with 2 other network marketing companies and achieved a Platinum rank with Nikken, a Japanese health and wellness company.
John is the former CEO of Premium Enterprises. He has a Masters degree in education (M.Ed.) from the University of Northern Colorado (graduated 1973) and is passionate about teaching fellow network marketers to replicate his success.