Referral Marketing Strategies for Success
Ninety percent of your success relies on the network marketing strategies used to build your team. The only way to succeed in network marketing is broad exposure of your product and opportunity. It's called the law of large numbers. If you don't have a way of generating a massive number of leads, the odds are against you.
This article is one of a series written to give you as much information as you need to make an informed decision about the network marketing industry. If you read all of them, you'll come away with a solid grasp of the industry and the best network marketing strategies. Here's a list of all the blogs in succession.
Referral Marketing Strategies for Success
Note: Businesforhome.org is the source for many of the facts and figures shared in this series of blogs. It is highly respected in the Direct Selling (or Direct Sales) Industry.
3 Referral Marketing Strategies
There are a lot of Network Marketing "gurus" who purport to have a success system that lead to abundance. Furthermore, they will happily let you in on their powerful secrets for a small fee. All you need to do is sign up for their service and buy their training program and they'll teach you the best network marketing strategies…or so they say. Don't bite. Real network marketing pros will give you their network marketing strategies for free. Why? All referral marketing strategies depend primarily on one thing. Helping others build big teams of their own.
In my twenty-two years as a full-time network marketing professional I've learned three key strategies that, when combined correctly, greatly enhance the likelihood of achieving an income most only fantasize about.
Referral Marketing Strategy #1 – Your Audience
Attract a Big Audience
The reason so many people fail at network marketing is because they run out of people to talk to.
Incredible! We are living in the age of the internet where everyone is connected to everyone else. Instead of catching fish one at a time, cast a huge net. In the cyberspace era you must be using the information highway to attract large numbers of people to you. If you're not, you are already obsolete.
Don't get me wrong. It can be done with brute force. That's how I originally built my business. It's still possible. It's just that now, with the development of technology and the internet, there is a better way! The old way requires making hundreds of calls to everyone you know, trying to get them interested in learning about your product or service. The better way, and a key referral marketing strategy that I now use, is to have people find you online and ask for the information you are offering.
Most noteworthy is that employing the Web to drive traffic frees you from the dreaded process of cold calling and relentlessly pestering your friends and family.
Before going farther, let's clear up an illusion regarding building an online network. Sure, you can spew information all over social media, but you can't build a massive audience by posting pictures and info about your products on Facebook or Instagram. Sorry, everyone else is trying to do the same thing. What makes you stand out on social media? Why should your audience follow you?
Follow a proven social media marketing strategy
The WCM built over 6,000 Twitter followers in under 12 months. They read our material daily. How did we do it? By offering authentic, relevant content people are searching for. We are authorities in our sphere and we provide information for free that helps others get what they want.
Another error commonly made is promoting content with pay per click campaigns. Here again, it works, but only to a degree. Plus, it's expensive. Organic search delivers 6.5 times more click throughs than ads. The best way to drive traffic is by providing value to your audience. Case in point. How did you find this article?
Product Line
This is a key referral marketing strategy: the larger your market, the better. A high priority is to find products with broad appeal. This explains why the majority of network marketing companies are in the wellness, cosmetics & personal care niche. Of the $189.9 billion in worldwide retail sales in 2017, 66% (or $125.3 billion) was in this category. It's what lots of people are searching for.
Obviously it benefits you to have a comprehensive wellness and personal care line. Rather than having a narrow range of only two or three products, find a company that excels within all segments of this category. If your company has a narrow product focus, your audience will be limited. The more great products you offer, the higher your marketing volume will be.
Top Strategy for Network Marketing!
One of the best network marketing strategies is to understand what people really want. There is one thing people demand more than wellness and personal care products. Financial freedom. The average American household is living paycheck to paycheck. When you deliver a practical, simple way for others to generate multiple streams of passive, residual income, part time or full time, from their own homes, you will win the numbers game.
Furthermore, the benefit of this referral marketing strategy is that the topic of freedom appeals to multiple generations for numerous reasons. Baby boomers may be looking for ways to supplement retirement income. Gen Xers are more into the gig economy than any other generation. Millennials are the most entrepreneurial generation in history.
Your ability to provide a straightforward, easy, step by step system for others to generate highly qualified, targeted leads will exponentially boost your own success. We know because we've done it. It's not a theory. Mastering this referral marketing strategy has taken years of development and refinement. You can be the beneficiary of that work.
How? Firstly, because we've done the hard work to identify what strategies for network marketing work vs don't work—so you don't have to. These network marketing blogs, as well as our free Mastermind coaching program (which you can join by filling out the 'Join the Mastermind' form on this page), are designed to help you cut the learning curve and start seeing results quickly.
Second, when you join one of our paid vehicles, we help you every step of the way. That includes sending you qualified, targeted leads in your target market that you can easily convert.
Referral Marketing Strategy #2 – Your Process
It's all about attracting massive numbers of leads looking for what you are offering.
The best network marketing strategies depend on leverage to compound your personal efforts. The next step in your Network Marketing Program is development of a process for creating massive duplication. Having a crystal clear grasp of your daily method of operation is of vital importance. Know how you will recruit new followers. Recognize the method you will use to convert them into customers. Here is what you can leverage with the WCM process.
Blogs
Website
Social media strategy
Videos
Webcasts
Emails
Link building
SEO
Networking
Newsletters
The important decision regarding your process is not which strategies for network marketing will work. The vital factor is to know what duplicates. Here is where the WCM excels. The system is already in place. You have the advantage of learning it—for free. Become a member and leverage our process.
Referral Marketing Strategy #3 – Your System – Technology Platform
Leverage and automation are the key to freedom.
Strategies for network marketing depend on duplicability. This is how you scale your business. Your ability to duplicate Strategy and Process throughout your team is determined by the technology platform – the System – that you employ. Your System enables you to achieve three things.
Using a specific high technology platform is the only way to automate your Process.
Systems give you the power to unify your message as well as the videos, scripts, and processes you have developed.
By employing a technology system you're able to scale the size of your audience to whatever degree you envision.
Network Marketing Strategies – Look in the Mirror
Before choosing any of the network marketing strategies that different companies and teams promote, do a self assessment. You will have a hard time doing things you are not comfortable with. Here's a major clue. Evaluate how you were introduced to the company that is prospecting you. You will be expected to duplicate their referral marketing strategy. To put it another way, you will need to do the same things that were done to you.
Review this list and rate yourself on a scale of 1 – 10. One indicates an intense dislike for the thing. A ten is the opposite. It indicates something you enjoy immensely.
Talking to strangers
Meeting people one to one
Attending meetups and networking events
Going to meetings in hotels and conference centers
Giving samples of products away
Having parties in your home
Hosting parties in others' homes
Building a business using your smartphone
Developing relationships with new people
Leveraging technology
Attending online webinars
Social Media like Facebook, Instagram, Pinterest, Linkedin etc
Phone follow up
Boosting blogs
Working online
Learning Digital Marketing
Choosing a Network Marketing Company
In addition to having a product line you love, the next consideration in choosing your company revolves around its referral marketing strategy. All the best network marketing strategies rely on one or more of the behaviors listed above. The trick is to know which ones entice you and which repel you. Your job is to refer customers and new associates to the company of your choice. The key is to know what you enjoy doing and what you can't tolerate. Be absolutely certain that you align with a company and a team that has a method of operation that appeals to you. The best network marketing strategy for you is one you can see yourself doing day-in and day-out.
To succeed in network marketing requires time, devotion, and diligent application of the strategy your company and team advocate.
Know what you want
Do you want to earn over $100,000 per year in passive income? What is your strategy for earning more than $10,000 every month? Network marketing pros know exactly what to do. More importantly, they can clearly teach you how to do it too.
All strategies for network marketing depend on the concept of duplication. You must understand the activities you will duplicate. The key questions to answer are:
What will you promote?
Is your product or service in massive demand?
Can you evaluate where the product or service is in its market penetration lifecycle?
How much competition already exists?
In what way will you differentiate yourself?
What is the unique advantage your followers will receive from you?
Who is your audience?
Where will you find them?
What method will you use to connect with them?
How will you follow up and keep them engaged in the process?
Is there an easy way to leverage your effort?
When you've found followers, how will you develop them into leaders?
The best network marketing strategies allow you to differentiate yourself from the crowd. Do that by representing yourself in a way that makes you stand out from everyone else. Additionally it's best to represent products that few other marketers are already affiliated with.
Making Money
There are only two ways to make money and they both count on leverage. They are 1) people at work and 2) money at work. To fully understand this concept we highly recommend you read our page – Multiple Streams of Income.
It's a simple concept to understand. If you are limited to being paid only on your own effort, your income is defined by the time you can invest. The best avenue is to receive compensation on the efforts of a team.
Network Marketing Programs offer a multi-level compensation plan. This business model means there is opportunity for you to generate income as the result of training a team of marketers to do what you do. In other words, a network marketing business lets you benefit from the leverage of people at work.
This channel requires you to teach your team to do what you do. When you have achieved that, there is virtually no limit to the income you can earn. Here is why it's so important to use a system that automates, duplicates, and scales. The only way to maintain a unified message is with the use of tools. The systems perfected by the WCM are verified, proven, effective, and superior to what you will find elsewhere.
Who Are the Best Network Marketers?
The best network marketers excel because they know exactly how to teach their teams to duplicate their success. They provide their followers with a unique benefit. By giving their audience a relevant, profitable, and important service they build a bond with their followers. Business For Home has a page – Ambassadors of Network Marketing – Hall of Fame. You can browse the profiles of some of the most talented, influential and effective leaders in the industry. The one thing these top income earners all have in common is the ability to help others get what they want.
Here's a key strategy for network marketing: the watchword for success is relationships. What is your relationship with your audience? How many people in your niche are you building a relationship with? Where do you find them? Are you providing them with a value proposition they can't find from anyone else? Why should they do business with you instead of someone else?
How Do you Break Into Network Marketing?
The best way to get started is to be personally mentored by individuals and a team who have already achieved success in a top network marketing program. They're qualified to teach you strategies for network marketing success, because they've personally used what they're showing you.
The primary benefit of joining the WCM is the training and support you will receive. You will be enrolled, for free, into a nine month coaching program with a weekly curriculum to teach you the mental game of success. I'll show you the exact network marketing strategies that I used to go from $250k in debt to being part of the top 1%. As part of this network marketing strategy coaching program, I'll guide you step by step into using the systems developed for your benefit.
But I won't lie—while our program is powerful, network marketing is still hard work. We can give you industry-leading support but we can't do the work for you, and you'll still need to hustle to succeed. But there's no ceiling. If you could put in 1.5x as much work as most people are willing to, and get 10x the results, would you do it?
If so, we highly recommend you fill out the form to Join the Mastermind. Onward.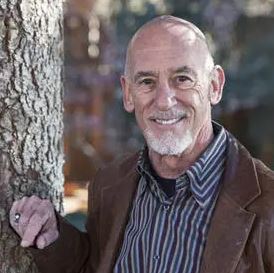 John Rogers has been in the network marketing industry for over 20 years. He has earned the prestigious Blue Diamond rank with Univera, the highest rank that the health- and wellness-focused network marketing company offers. His team represents 60% of Univera's annual sales in North America.  John was recognized as the Univera Associate of the Year in 2015.
John has also been associated with 2 other network marketing companies and achieved a Platinum rank with Nikken, a Japanese health and wellness company.
John is the former CEO of Premium Enterprises. He has a Masters degree in education (M.Ed.) from the University of Northern Colorado (graduated 1973) and is passionate about teaching fellow network marketers to replicate his success.