Network Marketing Vitamin and Supplement Companies
The Love Affair with Network Marketing Vitamins and Supplements
Referral marketing and network marketing vitamins are pervasive. Why the obsession? The bottom line is business 101. Supply and demand. One of the greatest challenges facing most people is maintaining health and vitality. This article is one of a series written to give you as much information as you need to make an informed decision about the network marketing industry. If you read every article in the series, you'll come away with a solid grasp of the industry and the best network marketing strategies. Here's a list of all the blogs in succession.


Supplement/Vitamin Network Marketing Companies



Note: Businesforhome.org is the source for many of the facts and figures shared in this series of blogs. It is highly respected in the Direct Selling (or Direct Sales) Industry.


Millennials, the biggest segment of society, are obsessed with their social media image. Boomers, one of the largest population groups in history, are fervent about forestalling the slide into degeneration and decrepitude they are watching their parents go through. Obesity is an epidemic. Furthermore, faith in our "healthcare" system is at all-time lows and people are searching for alternatives in record numbers. On top of the health benefits that network marketing vitamins and supplements offer is the other benefit. Income! People are searching for ways to add additional streams of income. The old school method of getting a good education, finding a job with a steady employer and working forty years to collect a secure pension is dead and gone. The gig economy is here to stay and almost no-one achieves their "golden-years" with a sufficient stash of cash to sail off into the sunset.



Network Marketing Vitamins to the Rescue
Network marketing vitamins are attached to a compensation plan. The more people you have consuming your dietary supplements, the more income you can earn.

According to a study conducted by Marktedata, weight loss, just one category of referral marketing vitamins and supplements, is a $5.5 Billion per year business with 42% of the worldwide total taking place in the United States alone.

With the average compensation plan, network marketing products generally pay their field associates 42% of the retail price of the supplements marketed through this channel. That means that $6,328,767 is paid out every day. 365 days a year. That obviously is making a big difference to a lot of people who are benefiting from the sale of referral marketing vitamins.

Network Marketing Supplements Are the Ideal Product
For the independent associate, the benefit of selling network marketing vitamins and supplements boils down to consistent, repeat business. You see, over 75% of adult North Americans consume vitamin and mineral dietary supplements daily. Once the habit of consuming the ingredients contained in network marketing vitamins is established, the products provided by network marketing nutritional supplement companies becomes a stable and ongoing source of revenue for the independent associate as well as the company that produces the network marketing supplements.



$35.4 Billion in Annual Sales
According to the Direct Selling Association, the largest single direct sales product category is wellness. That includes referral marketing vitamins, minerals, weight loss, skin care and personal care products. Of the $35.4 Billion in Annual sales in the Network Marketing channel, wellness products represent 35.6% of total transactions. In addition, wellness is the fastest growing category of all. It has grown from 22% to well over 33% of all sales in just the last decade. Furthermore, growth is accelerating and we see every indication of increased revenue growth into the foreseeable future. This makes referral marketing vitamins and supplements the ideal product category for entrepreneurs who seek extra income.



The Best Network Marketing Supplement Companies
Once you make the decision to become a direct sales entrepreneur, your most important decision is which company to affiliate with. If you've already determined that the network marketing products you want to recommend are dietary supplements, now it's time to generate a list of criteria you are looking for. That list might look something like this:


Product quality
Stability of the company and their products
Depth of the product line
Scientific evidence
Unique selling proposition
Corporate culture
Company policies like guarantees, free shipping, discounts etc.
Compensation plan
Timing
Product Quality
This is the paramount consideration. Your objective in building a marketing organization with a referral marketing vitamin company is to generate a consistent residual income. The key variables are customer acquisition and retention. If your previous customers are falling off as fast as new consumers are being enrolled, you will never achieve a sustainable and growing source of enduring earnings.

When analyzing a network marketing supplement or vitamin company to affiliate with, find out the percentage of customer retention over a long period of time. Your ambition is to have customer loyalty as a result of the benefits the consumer is receiving. The greater the benefit, the longer the retention. People who are happy with the results they receive re-order regularly. They consider it part of their health regimen. It becomes a habit.



Stability
The easiest way to lose credibility is for the company you are affiliated with close their doors and discontinue business operations. It happens more frequently than you can imagine. The odds of any new referral marketing products business surviving for more than five years is about 20%. Only one in five companies endure the challenges of being a start-up. Your best bet is counter intuitive. Don't join a company that has been around for less than five years. The hype about getting in on the ground floor of the latest referral marketing vitamin company is very misleading.



Depth of Product Line
Referral marketing companies with a comprehensive catalog of dietary supplements increase your likelihood of customer acquisition and long-term retention. You may initially attract a new patron because of a weight loss program. Once they have achieved their goal, they are more likely to remain loyal customers if there is a wide choice of additional products to choose from.
Here's a list of categories that your clients should be able to choose from:


Bone and joint health
Digestive health
Vital Energy
Mental Clarity
Formulas targeted for men and women
Heart and circulatory system health
Immune system
Optimal health
Longevity
Personal and beauty care
Skin care
Super-foods
Weight management
Scientific Evidence
This is the gold standard for network marketing vitamins and Supplements. It's also where you encounter the most hype, overstatement and misleading claims. Patents, publications and scientifically designed formulations are a good first step for companies to follow when developing their products. Unfortunately too many companies rely on previous, generic studies performed by others. Look for companies with dedicated research and development laboratories staffed by qualified, in-house scientists, doing proprietary research. A long history of investment into product development, testing, peer review and publication of patents in medical journals is the apex of scientific evidence for referral marketing vitamins, minerals and other formulations.



Unique Selling Proposition
Finding a "me too" product line is not very hard to do. After all, everyone has generic multi-vitamins, weight loss supplements, joint health, longevity products, shampoo and skin cream. Very few have products with benefits that have been verified with pharmaceutical-grade, medically-supervised, double-blind, placebo-controlled, human clinical trials. But, if you can find a company with that kind of substantiation, imagine the competitive advantage you would have over a company representative without that kind of validation. Find a referral marketing vitamin or supplements company with an exclusive product line with uncommon scientific evidence. That gives you a competitive edge.



Corporate Culture
Referral marketing vitamins are offered by hundreds of companies. The more competitive advantages you have, the higher your likelihood of building a successful sales and marketing team. Something that initially seems really appealing is being with a company that uses wildly exciting claims to promote their products. If a company allows its representatives to make claims of curing major diseases or reversing the biological aging process it sounds interesting and appealing. In fact it's alarmingly risky.

A major job of your company is to keep its marketing reps from engaging in dangerous sales practices. The FTC (Federal Trade Commission) prohibits natural products companies from making claims of curing or treating any specific disease states. Only Pharmaceutical companies, regulated by the FDA (Food and Drug Administration) are able to make claims regarding treating, or diagnosing health disorders. A corporate culture of compliance is vitally important to the stability and long-term viability of any referral marketing supplement or network marketing vitamin company.



Company Policies
Policies cut in two directions. Benefits to affiliates and customers on one hand. Prohibitions and limitations on the other. The benefits to look for are attributes that magnify your appeal. Things like:


100%, no questions asked, money back guarantee
Free shipping on all orders
Flexible return and cancelation policies
Product purity assurance
Socially and environmentally beneficial practices
Prohibitions and limitations should be designed to protect and facilitate your business
Ethical business practices
Privacy protection
Relevant and timely reports

The important thing to look for in a network marketing vitamin company's policies are things that will enhance and protect your ability to transact business with customers and associates.



Compensation Plan
The red flag to avoid in selecting a referral marketing supplements company is the hype about money. When a company proclaims that their comp plan is better than all others, run the other way. Why? Developing and manufacturing high quality dietary supplements requires investing heavily into scientific discovery and high-quality manufacturing.

The average pay out to affiliates is about $.43 of every retail dollar. If the compensation plan pays out more than that amount, corners are being cut in quality or in product development.

Companies that rely on outside product development and manufacturing can save money but the downside is they sacrifice value and excellence. You are better off affiliating with a company with significantly superior scientific research instead of a bloated bonus program.

That being said, look for a well-balanced compensation plan that rewards all levels of business activity equally. Plans that favor only those few sales leaders at the top of an organization make it difficult to be rewarded for early stage business building activity.



Timing
Here is one area you can benefit from by getting involved with a great company at just the right time. How do you know when the perfect moment is? Any company that has been in business for over five years but has not yet achieved significant international penetration is a good one to look at. The reason is simple. As a company expands around the world it can experience dramatically accelerated sales growth.

Your objective in evaluating the timing of a referral marketing supplements company is to select the one that will give you the best return on your effort. If you build a strong marketing team in North America you will have a higher likelihood of being on the forefront of international expansion once your company is ready to make that leap.



The Top 10 Vitamin/Supplement Network Marketing Companies
Note: This is a subjective list, based on my over twenty years as a top Network Marketing professional.

Using the criteria stated above, here is a lineup of the companies we encourage you to evaluate. Please note. Members of the Wealth Creation Mastermind are affiliated with one or more of the companies on the following list, therefore the list is not unbiased.
LifeWave
This is the hidden gem hiding in plain sight. The LifeWave product line is unique, proprietary, comprehensive and above all, protected by over a dozen patents. Their proprietary wellness products tout benefits such as more energy and stamina, mental acuity, better sleep, reduced stress, improved skin appearance, faster wound healing and an overall feeling of youthful vitality. Their products, which are based on the theory of phototherapy, are focused on activating and resetting your stem cells to boost vitality.

Their hybrid compensation plan pays out judiciously at all levels of business growth and their timing is immaculate. This $180,000,000 per year company (which tripled its revenue in a year) is also international, providing a wider reach to grow your downline.


Are you looking for help picking the right network marketing company, or maximizing your income once you do? I used network marketing to go from being $250,000 in debt to being part of the top ½ of 1% of income earners. Let me show you exactly how I did it. Join the Wealth Creation Mastermind today.


Jeunesse
Someone has to have the distinction as the fastest company to reach a billion dollars in annual sales. That's Jeunesse. They have attracted some of the most fabled leaders in the referral marketing supplements channel to be their brand representatives. Furthermore, this network marketing vitamins and supplements company possesses a stable of products that are exciting to talk about and reasonably easy to market.

In addition, Jeunesse has won awards, time and again, for its compelling marketing videos. This makes your job as a brand rep easier.

The corporate culture, comp plan, diverse product line, fabulous marketing and explosive growth all combine to make this company impossible to ignore.



Usana
Keeping it simple is a truism in sales and marketing. Usana has mastered the art of simplicity. Straightforward, to the point, combined with a very brief message is a tough combination to beat. That has a lot to do with this company's one billion dollars plus in annual international sales.

A well-diversified product line, solid corporate culture and a competitive compensation plan are reason to take a good look at Usana.

In addition to all of its other attributes, Usana has a long history of growing its annual revenues. This is an indicator of solid management and shows a deep understanding of what it takes to make a company successful.



Isagenix
Trainers, coaches and athletes are constantly seeking ways to enhance performance. In truth, most of us would like to peel off a few pounds, reduce our body fat and get a leg up on our personal quality of life. Tens of millions of adult consumers want to up their game. They know they need great dietary supplements to neutralize the harmful effects of an environment full of free radicals, processed food, and nutrient-poor produce. Isagenix appeals to that base.

In addition to a well formulated line of weight loss, performance, vitality and well-being supplements, plus personal care and beauty products that produce great results, Isagenix offers something else. A sustained history of superior execution. This company is trusted and respected because it is well run, stable and provides an excellent financial opportunity for those seeking a safe long-term home.



4Life
We are living in a digital world. Any company consistently ranked near the top for social media engagement is attracting a lot of attention. Doing it quarter after quarter, year after year merits attention. Cultivating a vibrant Facebook, Instagram, YouTube and Twitter community provides some active affiliates a fun way to engage others. 4Life excels in this arena.

In addition to nourishing its online community, 4Life fulfills all the other elements on the checklist as well. With high-quality product development and manufacturing, combined with a legacy of service and well-rounded executive team this company can provide a long term, viable home for those searching for a solid company to affiliate with.



Young Living
Momentum, Social Media excellence, massive growth, exciting and buzz-worthy products coupled with a seasoned leadership team distinguish Young Living as one of the most formidable champions of the referral marketing supplements business. The question to ask here is, "what's not to like?" The unique selling advantage that sets Young Living apart from most other network marketing vitamin companies is their line of essential oils. In addition to being the premier essential oils business, Young Living also has an array of nutritional supplements, makeup, beauty and personal care products.

If there is any downside to this massive success story it's that it's almost a household word. Like Amway or Herbalife, very few have never heard of Young Living Essential Oils. That sword cuts both ways. Yes there is tremendous brand recognition, but on the other hand, most potential consumers have some kind of preconceived notion about the company. There is not the element of discovery that less well known network marketing supplements companies benefit from.



Melaleuca
Every month 96% of Melaleuca distributors place a product order. That alone is reason to evaluate this one-third-of-a-century-old referral marketing supplements leader. Customer loyalty is of paramount importance and Melaleuca has mastered this critical element. This is the fabric that a residual income is woven from.

Melaleuca bills itself as the largest online wellness shopping club. It is a go-to, one stop shop, for everyday items like toothpaste, laundry detergent, skin lotion, shampoo, daily vitamins, probiotics and antioxidants. With over 400 products there is an extremely high probability the average consumer can find a plethora of items to choose from.

Melaleuca, like a number of the companies listed previously, is an international super-giant. It does business in most of the developed world and has a robust expansion plan.

There are a lot of network marketing companies out there, but some are better than others. I've spent decades in this industry, and I'm a Diamond level associate. Let me show you what I've learned about picking a network marketing company, FREE of charge. Join the Wealth Creation Mastermind today.

Juice Plus+
Revenue, longevity, momentum, social media engagement and favorable reviews from Network Marketing professionals and sales leaders put Juice Plus+ on this list of top referral marketing Supplements companies. They've been around for about a half a century, but in 2012 reinvented themselves as the company they are today.

Juice Plus+ has grown from a small direct sales company into a multi-million-dollar international wellness star with more than 800,0000 orders filled every month. Their products and culture have a high appeal for parents who want to make certain their children get great nutrition in a fun, and easily consumable form.



DoTerra
Humanitarian efforts on the part of a company play a big role in its appeal. DoTerra's Healing Hands Foundation is an example of how network marketing vitamin companies empower impoverished communities with their charitable organizations.

From a business perspective, having a high customer retention rate makes your job as a business builder much easier. Instead of a revolving door of new customers coming in the front door as previous customers are slipping out the back, DoTerra boasts a retention rate of 68% (compared to the average of 10% for most network marketing supplements companies).

Along with a line of exceptional essential oils that appeal to healthcare professionals and massage therapists, DoTerra offers personal care and spa products. In addition, they have nutritional supplements and healthy living products.



LifeVantage
LifeVantage, like Univera (a network marketing company that recently announced a switch to direct-to-consumers business model), is a company founded on scientific research and discovery. Both companies have lead products validated by peer-reviewed studies conducted in independent laboratories as well as respected universities like the University of Colorado Denver.

Unlike Univera, Life Vantage, founded in 2003, has operated like a well-oiled machine. Univera is still operating only in the U.S and Canada, whereas LifeVantage products are now available in the U.S.A., Australia, Canada, Hong Kong, Japan, Mexico, the Netherlands, the Philippines, Thailand and the United Kingdom. Furthermore, although LifeVantage is four years younger than Univera, they do over 200% higher sales volume.

Another distinguishing factor that sets LifeVantage apart is their transparent emphasis on business success in addition to having scientifically designed dietary supplements.



Network Marketing Supplements – Conclusion
Those who have made the decision to build a primary or supplemental income with a referral marketing supplements company have a good likelihood of success with any of the ten companies listed above. One factor not discussed is the team you become a part of. Frequently, the method of operation and the support you receive from your partners and mentors is the dividing line between stellar and mediocre results.

By joining the Wealth Creation Mastermind you will automatically be enrolled in a nine month network marketing success course with weekly installments. The program is designed to give you the mental as well as the business tools to build a successful and growing marketing team in the highly competitive network marketing supplements business.

But I won't lie—while our program is powerful, network marketing is still hard work. We can give you industry-leading support but we can't do the work for you, and you'll still need to hustle to succeed. But there's no ceiling. If you could put in 1.5x as much work as most people are willing to, and get 10x the results, would you do it?

If so, we highly recommend you fill out the form to Join the Mastermind. Onward.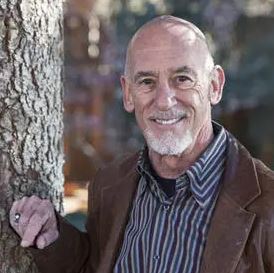 John Rogers has been in the network marketing industry for over 20 years. He has earned the prestigious Blue Diamond rank with Univera, the highest rank that the health- and wellness-focused network marketing company offers. His team represents 60% of Univera's annual sales in North America.  John was recognized as the Univera Associate of the Year in 2015.
John has also been associated with 2 other network marketing companies and achieved a Platinum rank with Nikken, a Japanese health and wellness company.
John is the former CEO of Premium Enterprises. He has a Masters degree in education (M.Ed.) from the University of Northern Colorado (graduated 1973) and is passionate about teaching fellow network marketers to replicate his success.